'The Drowsy Chaperone' spring musical returns in-person with 4 standing ovations
The lights blink on, the curtains fall and the show draws to a close. Audience members return to reality, after a two-hour long, distant adventure full of laughter, anticipation, drama and, most importantly, song and dance. The crowd rises to their feet, filling the theater with loud, brimming applause and whoops of praise. 
A full audience, a maskless cast. A musical within a comedy, a comedy within a musical. A three-night production, four standing ovations. This year's spring musical featured all that, and more. 
In the first show to have full seating in the theater since the pandemic, 36 cast members and 15 student crew members presented an adaptation of "The Drowsy Chaperone" on Thursday, Friday and Saturday at 7 p.m. and on Saturday at 2 p.m. in the Patil Theater to sold-out audiences. 
Directed by Director of Performing Arts Laura Lang-Ree, the comedic show follows a narrator's revisiting of a fond musical as its characters navigate through a dramatic wedding — which would soon become multiple weddings. The show took place without masks on stage, the first one since the pandemic. 
"It was important to me that we brought some love and some joy to the community with our show this year, and from the very first scene, our protagonist, the Man in Chair says, 'This show is fun,'" Lang-Ree said. "It's meant to be something that makes you belly laugh and feel good and have a good time. I've felt like that was part of our collective healing, which is something that art can help us do."
Preparation for the musical began with an auditions workshop on Aug. 28, auditions the week of Sept. 20 and callbacks on Sept. 23, with a cast featuring members from all grade levels. Rehearsals started in late January, culminating in a "tech week" before their first performance on Thursday. 
"It was really amazing [returning to rehearsing in-person]," Anoushka Khatri (12), who plays the main female lead Janet Van De Graff in the musical, said. "It was really fun, too. When we got started, we were overly excited to learn blocking and do live music and all of that, and so every step was just really special because we were able to do it with each other."
The musical centers around the wedding between the celebrity Janet Van De Graff, played by Anoushka, and Robert Martin, played by Richie Amarillas (12). Troubles arise as movie director Feldzieg, played by Josh Field (12), aims to end the marriage in order to keep Janet in the film scene, and as the best man, George, played by Daniel Wu (12), wants to prevent the bride and groom from seeing each other on their wedding day. 
George instructs the Drowsy Chaperone, a role played by Samvita Gautham (11), to watch over the couple, and Feldzieg employs "king of romance" Adolpho, played by Zubin Khera (11), to seduce the bride and end the wedding. Through a series of mistakes and deceptions, Adolpho ends up seducing the chaperone instead, as further problems arise in Janet's and Robert's wedding. 
After numerous all-cast song and dance routines, passionate solo vocals, fast costume changes and a scene on roller skates, the characters and the plot tidies itself up, with the musical ending with four romantic weddings, a complete celebration of love, music and comedy. 
"I wanted to participate in something this year besides [Student Directed Showcase], so I thought, 'Why not for once decide to do the musical,'" Zubin said. "[After some rehearsals], I felt fully committed, given the support base that the entire musical gives everyone. It's a really great vibe and a really good environment to thrive and collaborate with others."
"The Drowsy Chaperone" was also the first upper school musical that took place in-person since "Urinetown" in 2019 as the 2020 musical was canceled and the 2021 performance of "Les Miz" was shared as a digital movie. 
"Without the masks, it really made it very special to come back in-person and have a full audience with no distancing requirements or anything and be able to connect with each other as performers with no masks," Anoushka said. 
Behind the scenes during the show, the technical theater crew worked to build the set, prepare lighting and audio effects and much more for each performance. In particular, the set for "The Drowsy Chaperone" was all part of one set that was folded and unfolded to create different rooms such as the wedding venue or kitchen. The set also featured a bed that would be lifted and let down as scenes transitioned, requiring dedicated work from the technical theater crew, according to Anoushka. 
"My personal favorite part of the show is at the very end, where a wooden plane is lowered into the stage," Fern Biswas (9), one of the stage hands, said. "But what is really nice about it is [that] it's a really quick representation of teamwork. It's really nice that it's something so large at the very end of the show that we all have to work on together after doing separate things for so long throughout the span of the show."
Prior to the show, cast members practiced in rehearsals for both acting and vocals; performers worked with Lang-Ree on their acting and with music director Catherine Snider for their vocals. They rehearsed their lines and songs, with guidance from the directors or outside vocal coaches. The cast also met with other behind-the-scenes staff, including long-time costume designer Caela Fujii for costume choice and fitting. 
Students, faculty, family, alumni and more attended the four performances, providing nights of laughter and two hours of escape for the school and outside-of-school community. The shows represented a culmination of months of preparation greeted with abundant applause and praise as audience members awaited cast members outside the Rothschild Performing Arts Center with flowers and congratulations. 
"In some respects, there's a lot of old faces, but in some respects, it all felt new because we hadn't been together in so long," Lang-Ree said. "We all just became this unit together, with fun and sweetness and just really great people and a really great group of performers. What they took this show to and the audience reaction and the four standing ovations, I just couldn't be more proud."
Additional reporting by Ella Yee.
About the Contributors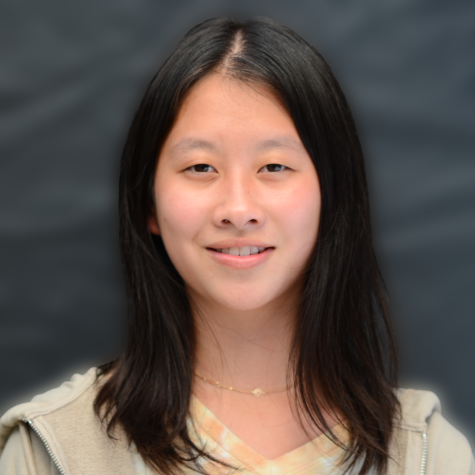 Sally Zhu, Aquila Co-Editor-in-Chief
Sally Zhu (12) is the co-editor-in-chief of Harker Aquila, and this is her fourth year on staff. This year, Sally wishes to interview more people around...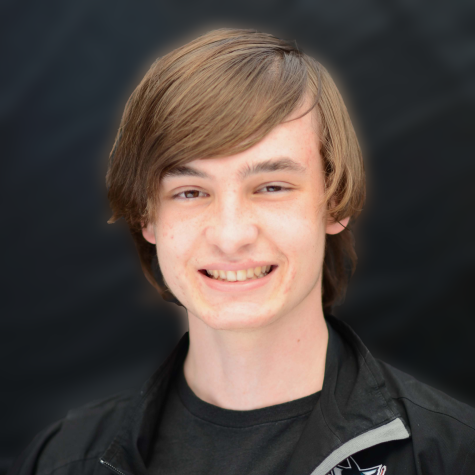 Carter Chadwick, TALON Co-Photo Editor
Carter Chadwick (12) is the co-photo editor of the TALON Yearbook, and this is his fourth year on staff. He aims to raise the book on a photographic level...