Humans of Harker: All together now
Wherever he appears, Ishaan Mantripragada's gentle yet energetic presence leads the way
Ishaan Mantripragada (12) remembers bounding through a bright green field as a 5-year-old. A black-and-white soccer ball bounces across the soft grass at a leisurely pace, finally arriving at the feet of the young boy, who then clumsily kicks it back towards his beaming father.
"[My father] would always use his left foot to pass the ball to me because he didn't want to kick it too hard," Ishaan said. "So then I kept kicking with my left foot, and that's how I became left foot dominant."
At the age of 6, Ishaan embarked on his journey as a soccer player and teammate when he joined the De Anza Force's competitive team. For the past twelve years, his love for the sport has remained strong, and he still plays with the same soccer club today. Whether it's refining his decision making or honing his skills, Ishaan recognizes the value of playing soccer.
"The most rewarding part is the relationships you get out of it," Ishaan said. "Some of my best friends now are my earliest teammates. You build that mutual trust on the field, and it translates off the field."
Justin Fung (12), Ishaan's teammate and close friend, has many fond memories of playing together on the soccer team, including winning the Central Coast Section (CCS) during their sophomore year. Entering the season with excitement and anticipation, the team was eager to play. When they arrived at the CCS finals, a tense series of penalty kicks determined the winner of that year's championship.
"We all knew [that season was] going to be special, but we didn't really know how far we would go," Ishaan said. "We were down 1-0 up to the very end [of the finals] until Justin scored the game-winning goal. [We] went to penalties, and we won off penalties. Lifting that trophy for the first time in Harker's history was really special to me; I was proud of that."
Although Justin's first impression of Ishaan was that he was reserved and a little shy, Justin found that he was a capable team player and easygoing friend.
"He doesn't change for other people, but he's still willing to adapt and be a version of himself that will make other people feel comfortable," Justin said. "That's really cool, how he can still be himself while being really receptive to what other people need."
Muthu Panchanatham (12), another one of Ishaan's longtime friends, also echoes this sentiment. Muthu, in addition to admiring Ishaan's skill as a striker, also recognizes his strong leadership qualities.
"He's an insane striker — 26 goals this year already," Muthu said. "[He also stands out] supporting his teammates, making sure that we're always on the same page, making sure that we keep our heads up. I remember this year, we lost to Menlo 5-1, and right after the game, he was like, 'Obviously, it wasn't the result we wanted, but we're going to go fix some things. We're going to go to practice with newfound energy.'"
Yet, apart from the time spent in tournaments and matches, the small, spontaneous moments they share, such as shooting soccer balls on the field at break, remain invaluable in strengthening their connection as teammates and friends.
"The things that I remember most are just the little things that are kind of stupid but really fun," Justin said, citing the mysterious "pillow incident," playing tag in a Macy's or bingeing anime together at soccer tournaments. "[Ishaan's] talkative when he needs to be, and when he's comfortable, he can be really fun and easy to be around."
As team captain, Ishaan clearly values these connections fostered on the team, and he is dedicated to practicing so that he could perform to the best of his ability at big events. However, playing soccer also means he must invest large amounts of his time and energy. Early on, Ishaan quickly realized that he would have to stay organized and adhere to the strict schedule that soccer imposes. On this front, Ishaan is thankful for his supportive family members, who offer valuable second opinions and advice whenever he has a difficult decision to make.
"One part of me that's really big is my family," Ishaan said. "I spend a lot of time with them, especially during COVID. I've gotten a lot closer to all of them. We started playing a lot of board games over the pandemic, and we have family game nights and watch movies together. They push me to be the best person I can, and I push them. The environment at home is very supportive, and very encouraging for me to do the best."
Ishaan also takes the spirit and organization that soccer has imbued into his research, which he began after participating in the annual Synopsis research competition in eighth grade. Expanding on his interest in STEM and computer science, he used AI to diagnose sleep apnea in his sophomore year, and in junior year, he developed pathing algorithms to help robots navigate difficult terrain.
"I've always been interested in computer science, and both these projects leverage machine learning and computer science tools and techniques," Ishaan said. "You're exploring on your own to see what your code can do, so you never really know what you're going to find. Especially at the beginning of my projects, I had no idea what my results were going to be until I actually got them."
Dr. Anuradha "Anu" Aiyer, Ishaan's statistics teacher, appreciates Ishaan's "STEM-oriented" problem-solving style, which meshes well with the statistics course. In her class, Ishaan applies his curiosity and brings with him his enthusiasm for learning and his skill as a team collaborator.
"He likes to learn, and at the same time, he is laid back and fun-loving," Dr. Aiyer said. "So that makes for a nice dynamic in the classroom, because he knows when, 'Okay, I have to pay attention; I have to learn the material.' But at the same time, mixing in a little bit of fun always is a good thing."
Ishaan's presence and energy also extends beyond the classroom in his endeavors as the president of the chess club. Like soccer, he started early in elementary school and has consistently been involved throughout the years. Together with Muthu, who is also an officer of the club, he revived the club after the senior officers graduated during the pandemic.
"That culture there was really fun to be a part of because everyone there all had a shared interest, and we could always bond over it," he said. "I wanted to bring that culture that I was once a part of back to the high school."
Yet, Ishaan does not dwell on the intellectual, puzzle-solving aspect of chess; the game is more than just a fun challenge to him. Instead, he focuses on teamwork and sharing the experience with friends and family. For him, teamwork remains at the core of success on the soccer field, on the chessboard and elsewhere.
"It's the unique combination of all these pieces that help you win the game," he said. "[In soccer,] each player has their own specific skill set, but the way to win on the field is how to combine them and use teamwork to build off each other."
About the Contributors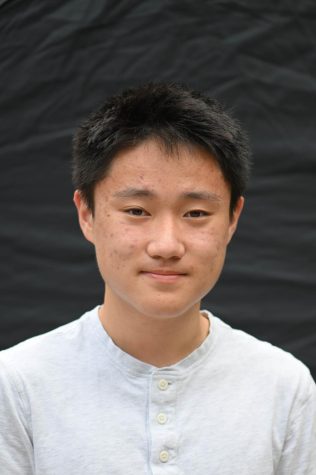 Grant Yang, TALON Reporter
Grant Yang (10) is a reporter for the TALON Yearbook, and this is his second year on staff. For his first year on TALON, Grant hopes to improve his photo...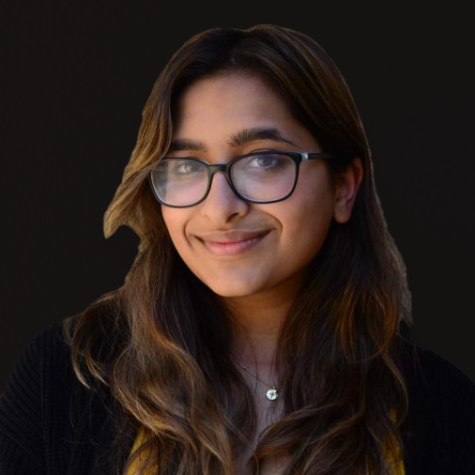 Esha Gohil, HoH Co-Editor-in-Chief and Aquila Photo Editor
Esha Gohil (12) is the co-editor-in-chief of Humans of Harker and the photo editor of Harker Aquila. This is her fourth year on staff, and this year she...