Humans of Harker: Giving back, "one step at a time"
Tristan Goodwin finds fulfillment through helping others
Mount Baldy, New Mexico. Standing a daunting 12,441 feet tall, the mountain represented the pinnacle of the 70-mile long backpacking trip Tristan Goodwin (12) took in the summer of 2019 with the Boy Scouts. The trip lasted 10 days, with Tristan waking up early every morning and hiking anywhere from five to 12 miles per day, but the most memorable part of the trip for him was seeing the sunrise from the peak of Mount Baldy, and knowing that, despite his doubts, he had reached the summit.
"The most significant thing was knowing, after I was done with the trip, that I could do it," Tristan said. "Even if it seemed really, really difficult at the start, I knew I could still make it up to the top."
Tristan's involvement with the Boy Scouts goes back to when he joined the local Cub Scout troop at around age 8 to do more camping and hiking, activities he enjoyed doing with his family. He then transitioned to Boy Scouts a few years later. The trips and the friendships he made influenced his decision to continue throughout the years, but they are not the only impact Boy Scouts has left on his life.
"[I've changed] mainly in terms of self-confidence and leadership skills," Tristan said. "In terms of Boy Scouts, when I joined, I was not very confident in myself. And I was scared of adults and all the older Scouts and now when I look back at that, I realized I have so much more self-confidence now, and I'm comfortable being a leader."
Tristan also acts as a leader in his part-time job at the supplemental math learning center Mathnasium, which he began working at during quarantine, and as an upperclassman in Japanese National Honor Society (JNHS), which he has been involved with since the end of ninth grade. Whether it be with Boy Scouts, tutoring middle schoolers in Japanese with JNHS or helping younger kids learn math as part of his Mathnasium work, Tristan enjoys mentoring others, especially when his mentees understand or implement a concept he taught them.
"I really enjoy that feeling when you teach something to someone, and then you can see them using it later, like on this camping trip I went to a couple years ago," Tristan said. "I was teaching these young Scouts some first aid and navigation skills, and it was really cool seeing them use those navigation skills the next day to lead us on their hike."
As a self-described lover of the outdoors, Tristan enjoys hiking outside of Boy Scout trips, his favorite local place to hike being Edgewood Park in San Mateo County, where he also helped build a fence for his Eagle Scout project, a service project benefiting the local community that Scouts must complete in order to become an Eagle Scout. His love for nature has taught him the value of preserving outdoor areas to keep them as spaces to relax in.
"Hiking and being outdoors has made me realize the importance of nature and the outdoors," Tristan said. "So many times when I hike, I can see signs of development like power lines or dirt roads going all the way into the wilderness. It makes me realize that it would be really nice to have some places where we could appreciate nature more."
Tristan finds relaxation in art as well, as it gives him a way to express his creativity and wind down. Starting with his first art class in elementary school, Tristan has taken ceramics classes throughout middle and high school. Art has helped him get through the pandemic as well — drawing after class gave him an opportunity to look away from the screen after finishing the day's online school and rest.
"On a normal school day, maybe after class, I would draw for a little bit," Tristan said. "And that helped me relax and spend some time not looking at my computer after looking at it for the whole day, so it helped me get through online school."
Another creative passion of Tristan's that helped him during the pandemic is baking, in which he loves to explore new recipes and techniques. Tristan's advisor and upper school math teacher Jeanette Fernandez recalled a time during the pandemic when he taught the students in his advisory to bake sugar cookies. She tied this instance to his growth over the years in terms of his engagement in advisory, and counted his empathetic nature as one of his strengths.
"[He's] a really kind student, very attentive to everyone," Fernandez said. "In advisory he seemed to be really kind, like if somebody looked down or needed to have someone to talk to he was there."
Tristan's considerate disposition manifests itself not only in advisory but also in interactions with friends. Close friend Jay Thilking (12), who has known Tristan since ninth grade, remarked on his willingness to help others as a distinctive facet of his personality.
"He goes out of his way to help other people," Jay said. "He will even take time off from his homework to give me a little mini tutoring session on something I don't understand in one of my classes. A lot of other people probably wouldn't do that."
To those who know him, Tristan's kindness and empathy constitute essential aspects of who he is. Close friend Camilla Lindh (12), who also met him in ninth grade, noted his reliable and supportive nature.
"His personality is very unique from what I've seen in the sense that it's very easy to talk to him about basically anything, and he's always there to help out and listen," Camilla said.
Along with his kindness, an important aspect of his personality is his easygoing nature, which has helped him deal with pressure-filled situations. Throughout difficult times, Tristan has told himself to take "one step at a time," which has helped him overcome obstacles both big and small. This motto helped him during his Eagle Scout project, which he completed during the pandemic, whenever he felt overwhelmed by the prospect of planning everything with limited in-person contact with others. It encouraged him during the Mount Baldy trip, and it helped him get through the stresses of senior year.
"When I was hiking up that 12,000 foot mountain on the Boy Scout trip, one thing I kept on repeating to myself is, 'just one step at a time, keep on taking one step at a time,'" Tristan said. "That's something that's stayed with me, especially when I have a ton of work to do or if I'm feeling overwhelmed, then I'll take a step back and … think about how I can break things down and do it one step at a time."
Ultimately, no matter what he's doing, Tristan's goal is to return the favor to those who have shaped him and positively affected the person he is now. Through mentoring and helping others, Tristan has found a route through which to give back.
"On one hand, I really enjoy everything I do, but that's not the only reason it's worth it to me," Tristan said. "In my Boy Scout troop and when teaching at Mathnasium, I really feel like it's worth it because thinking of all the people in my Boy Scout troop who helped me along that journey and helped me become who I am today, I really want to give back to them."
About the Contributors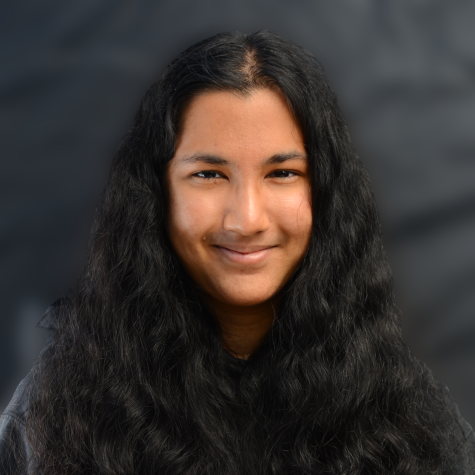 Anika Maji, Reporter
Anika Maji (10) is a reporter for Harker Aquila, and this is her second year on staff. This year, she hopes to hone her interviewing and photography skills...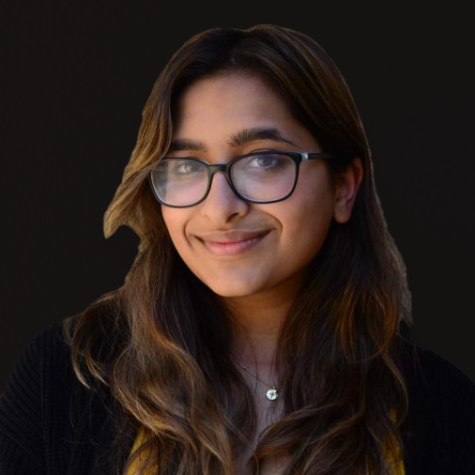 Esha Gohil, HoH Co-Editor-in-Chief and Aquila Photo Editor
Esha Gohil (12) is the co-editor-in-chief of Humans of Harker and the photo editor of Harker Aquila. This is her fourth year on staff, and this year she...