Humans of Harker: Performing with a purpose
Daniel Wu connects through storytelling
Moments after taking a seat in front of the piano, Daniel Wu (12) launches into a song, his fingers flying across the keys with surety and skill. Eyes closed, he moves in tune with the swooping cadence of the notes that flow seamlessly into the otherwise silent room. As the music transitions from majestic and commanding to playful and spirited, his expression likewise transforms into a slight smile while his right hand glides over the high notes.
Daniel's involvement in the performing arts began at the age of 4, when he started playing the piano, and his expansive skillset now encompasses singing, dancing and acting. In junior year, he joined Downbeat, the upper school's vocal ensemble, to which he has brought his compelling on-stage presence and commitment to building community bonds. Whether it's assembling a piano piece or a choir performance, Daniel finds joy in the moment when the moving parts begin to combine and reveal the fruits of the performers' dedication.
"One of my favorite moments in choir and piano is when it all starts coming together," Daniel said. "When it starts to click, when it starts to sound like the recording, when it starts to sound like what you envisioned it to sound like or what it's supposed to sound like, that first key moment is really special."
Daniel also enjoys the performance aspect of both singing and playing the piano, which he sees as an opportunity to communicate a story to his audience. He emphasizes the importance of listening from the audience's perspective in order to best engage their attention.
"At the end of the day, you're communicating something to your audience," Daniel said. "If you're just playing for yourself, it's not going to turn out good. You need to play for your audience, you need to play for other people, so don't keep the sound contained in the case of piano. The same applies to performance in theater. If you're performing for the sake of performing well or performing for yourself, your audience is not going to enjoy it; they'll be able to tell."
To establish this connection on the piano, Daniel imagines a scene or emotion related to the piece he's playing and infuses that feeling into the keys. For example, he views Beethoven's "The Tempest" as a brewing sensation of magic and mystery that intermittently erupts into fury.
"You have to communicate through your music, through your sound — that's the only way you can reach the audience when you're playing the piano," Daniel said. "[My piano teacher and I] come up with allegories or stories that are related to the piece. What situation are you in? What do you want your audience to see with you? Then you want to use the combination of your musical vision and proper technique to refine that sound."
Daniel's extraordinary storytelling ability in the performing arts translates to interactions in his daily life as well. Close friend Melody Luo (12) immediately noticed his outgoing disposition when she first met him and continues to admire his magnetic personality.
"Whenever you talk to him, he can bring you into his world," Melody said. "He's truly a storyteller not only through his music, choir performances, dance productions or musicals but also as a friend in which you talk to him and you're instantly brought to his memories and stories. That's why it's really fun to be his friend because he is so extroverted all the time and really energetic."
Although a naturally strong musician, Daniel has tenaciously worked to strengthen his vocals. His background in piano provided a strong technical foundation for when he began singing in middle school, but having never received formal training, he struggled with proper vocal techniques. Throughout high school, he has worked to remedy this facet of his skillset and continues to improve.
"It's very annoying when I know what to do, and I know what I have to sing, but I can't sing it right," Daniel said. "It's still clicking. I still sometimes feel strange. It's still something I have to actively focus on; I haven't gotten to the stage where it's [natural]."
Upper school choir director Jennifer Sandusky, who first met Daniel when he auditioned for Downbeat in his sophomore year, immediately recognized his strength as a musician. She admires the way he has striven to correct his vocal technique, efforts which have resulted in remarkable improvement.
"He's the kind of kid who's always been about self-improvement," Sandusky said. "You can give him constructive criticism and constructive notes, [and] he takes it really well. He thrives on getting feedback on how to grow in his singing and in his musicianship."
Sandusky also recognizes that Daniel's invaluable contributions to the choir go beyond his musical ability. At practices, he carefully observes the choir's performance in order to provide constructive feedback, but he also brings his light-hearted nature to the team. Sandusky recalls the vibrant sense of community Daniel fostered when he improvised songs on the piano and led the other performers in an impromptu singing session before their show on Harker Day.
Close friend Elvis Han (12) marvels at this intriguing duality in Daniel's personality, in that he can balance a strong work ethic and emotional maturity with playfulness and levity.
"He has a very good balance of being able to party hard and work hard at the same time," Elvis said. "He can be a complete dunce at times, but he knows how to be there for someone. I can come to him for emotional advice, academic advice. I know that he'll always be someone that I can comfortably talk to. Having both of those sides of him that I can easily interact with is very nice."
A now-familiar face at Harker performances, Daniel continues to employ his skills as a storyteller to engage his audience, whether through playing the piano or singing with his choir.
"You don't want to listen as the musician; you want to listen as an audience member," Daniel said. "In terms of a capella and the Downbeat performances we had at [Big Assembly Day], it's [about] talking to the audience. Obviously, the vocals are a lot of work, but [it's about] being open, being engaged and having that energy."
About the Contributor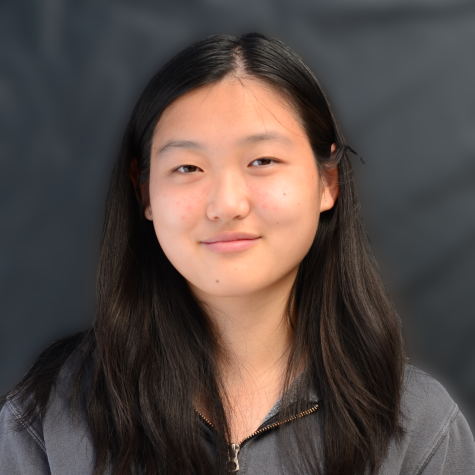 Emma Gao, Reporter
Emma Gao (10) is a reporter for Harker Aquila, and this is her second year on staff. This year, she hopes to explore writing a variety of articles as well...