Humans of Harker: Extensive perspective
Natasha Matta explores the nuances of mental health
Growing up with serious food allergies starting at a young age, Natasha Matta (12) learned to automatically check food labels and stay home during overnight trips or sleepovers. When she received the opportunity to start a novel treatment at Stanford to reduce the severity of her allergies, she unknowingly initiated the start of her research journey, a path that would continue on to where she is today.
Through her time at Stanford, Natasha became more involved with their science programs and applied for research opportunities, eventually working in a lab dedicated to mental health. Both her upbringing in the Bay Area and her diverse background as someone of Russian, Japanese and Egyptian descent have influenced her decision to research mental health.
"Growing up around technology made me interested in the way media affects mental health, and then also being multiracial has shaped it in seeing how the three cultures I'm from all view mental health differently," Natasha said.
Even though different sides within her family have deviating perspectives, the general way in which her cultures discuss mental health frames it in a negative light. Instead of her environment's discouraging discussions on mental health, Natasha finds herself more empathetic to other communities through embracing her racial identity.
"All of [my cultures] view [mental health] as stigmatized, Japanese included — not really something to be super discussed — so that made me more stubborn in wanting to study it more," she said.
Stemming from her diverse backgrounds, Natasha's worldview strengthens her ability to take into account different perspectives, helping her research be more inclusive.
"[My multiracial perspective] comes into play for a lot of things — trying to look at an issue from multiple perspectives and trying to keep in mind the needs of multiple communities," Natasha said. "Some health issues impact different communities in different ways, so [it's important to be] mindful of that and also [look] at culturally aware approaches to healthcare."
Although the pressures of research and navigating life can be intimidating, especially as a high schooler, close friend Kavita Murthy (12) notes that Natasha hasn't allowed others to affect her personality or her drive.
"A lot of the times in high school, you worry a lot about what other people think, but [Natasha's] not like that," Kavita said. "She's always been like, 'I am who I am, and if people don't like that, that's totally fine,' and that's something I've tried to get a lot from her, too."
Natasha's awareness of other cultures and her kindness to others stands out to close friend Angela Gao (12), who admires Natasha for her understanding and tolerance.
"If someone says something that's ignorant, [Natasha's] willing to educate them without making them feel bad about it," Angela said. "I know that nowadays, a lot of people have a tendency to cancel someone who doesn't say something good … She is willing to put her judgement aside and talk to them about it … She is able to do that in a constructive way instead of tearing them down."
Just as Natasha makes sure to be kind to others and empathize with them, she also places importance on taking care of herself, having cultivated her hobby of gardening over quarantine and using it as a way to fight the fatigue of lockdown.
"Taking care of other things forces you to take care of yourself," Natasha said. "Especially with the pandemic and everything, it's pretty easy to spend the whole day on your laptop, but having activities like [gardening] forces you to get up and actually do stuff. It's cool gaining another skill, being able to take care of something and see it grow."
Having a tangible impact with her work and being able to follow its growth, whether it's a houseplant or her research, motivates Natasha to continue learning and exploring different topics. Research teacher Chris Spenner has witnessed Natasha's progress over her years in high school and appreciates the thoughtfulness Natasha brings to the classroom.
"She still is the same curious person and still has the same broad knowledge base, although it's gotten broader," Spenner said. "[She has grown in that] she's always willing to try out new quantitative methods, rather than what people think of as softer, more complex systems, so she's willing to push the boundaries and see where it takes her."
One topic she discusses in her research is making small changes in language to destigmatize mental health, committing herself to be more mindful with her word choice. More broadly, with her research, Natasha hopes that she can make a palpable contribution to the accessibility and awareness of mental health.
"[One thing I've learned from research is] the importance of youth perspectives in this area," Natasha said. "You wouldn't think as a high school student you'd be able to work in such an impactful field of work."
About the Contributors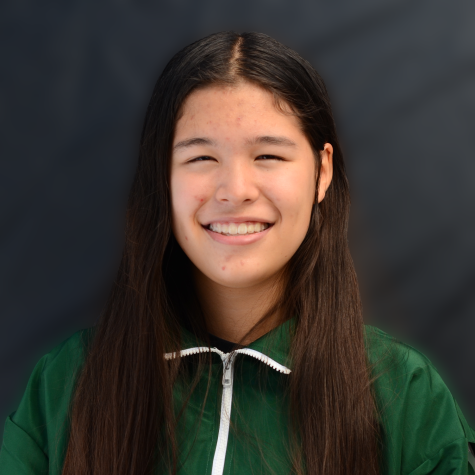 Margaret Cartee, Opinions Editor
Margaret Cartee (12) is the opinions editor for Harker Aquila and the Winged Post, and this is her third year on staff. This year, Margaret wants to write...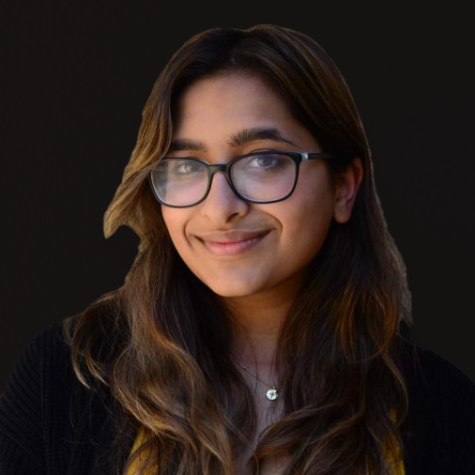 Esha Gohil, HoH Co-Editor-in-Chief and Aquila Photo Editor
Esha Gohil (12) is the co-editor-in-chief of Humans of Harker and the photo editor of Harker Aquila. This is her fourth year on staff, and this year she...