Humans of Harker: Cultivating confidence
Bodhi Saha perseveres and raises the spirits of those around him
Bodhi Saha (12) remembers idly sitting in his room during a DECA competition on Zoom. He half-heartedly listened to the announcer rattle off the winners' names in ascending order of their placements. The first place declaration approached, yet Bodhi kept his camera off as he believed he and his partner, Kaden Kapadia (12), would not rank in the competition. Moments later, Bodhi found himself frozen in shock after hearing that he placed first in the event. The DECA hosts spotlighted his video on Zoom, but were met with a blank black square as Bodhi celebrated his victory off-camera.
"We weren't expecting it at all," Bodhi said. "It was a really good moment. I was so happy and I remember I Facetimed Kaden right after it and we were both low-key crying and laughing at the same time."
A year later, as a DECA member, Bodhi still regards that moment as his most notable achievement and memory in his three-year-long DECA career.
"I had an interest in economics and business, so that was the main thing that propelled me to start DECA," Bodhi said. "Also, having fun with my friends at the conferences or that grind of preparing even though it's work is satisfying when you complete things at conferences."
In his sophomore year, Bodhi faced challenges with DECA as he wasn't as proficient as he had hoped to be, but his dad, Bratin Saha, commends Bodhi's persistence with the activity.
"Sometimes individuals can end up not being able to confront their ego and say, 'Here are the things that I need to get better at,'" Saha said. "This whole process taught him how you look in the mirror and figure out what it is that's not working and work on it. Then the next year, he and his partner won, and that gave him a sense of confidence."
Bodhi's tenacity also stemmed from his involvement in soccer. Bodhi first dabbled in the sport during middle school and now plays as a member of Harker's varsity boys soccer team.
"All of my friends played, so there was camaraderie on the bus rides and celebrations would be really fun," Bodhi said. "Even though we haven't won every game, it's still been fun. I've gotten better over time and I've formed close relationships with people that extend beyond the soccer season."
As an avid follower of the sport, Bodhi often watches YouTube videos of renowned soccer players such as Lionel Messi or Neymar da Silva Santos Júnior at the dinner table.
"He's played other games, but throughout all of those, soccer is what is closest to his heart," Saha said. "There's that sport aspect of it that he likes, but the teamwork aspect of it showed him that at the end of the day, there's a community and you've got to collaborate and live within that community."
The importance of community and collaboration to Bodhi also appears in his participation as a member of jazz band. He initially joined Harker's jazz band in middle school after playing the guitar in elementary school and recalls how the activity taught him self-reliance and contributed towards his growth as a person.
"Before performances or speaking in front of large groups of people, I get really nervous, but over time, that's decreased more," Bodhi said. "I got used to the feeling and I also stopped caring as much about what other people think."
Before this newfound self-assurance, Bodhi was timid and tended to prefer blending into the masses of people at school, but as years passed, he gained confidence and became more gregarious.
"He transformed from a shy fourth or fifth grader to a more extroverted person," close friend Kaden said. "He also became more caring to his friends and other people around him. Now, he checks up on people and sees how people are doing."
Bodhi's bubbly personality and comical actions lure in people, such as close friend Ayan Nath (12). Ayan recalls a friend tackling Bodhi while he was playing football, resulting in Bodhi's nose bleeding. Unlike the majority of individuals who would most likely visit the nurse, Bodhi burst out in laughter as blood trickled from his nose.
"It was a funny scene," Ayan said. "It's been my contact photo for him for five years, but it's him smiling after he got tackled. He's not even in pain or in acknowledgement that his nose is bleeding."
In addition to evoking laughter from his friends, Bodhi finds humor in parts of his daily life as exemplified by his incessant grinning.
"His personality is like a dog," Ayan said. "He's never really sad, he always has a smile on his face and it's super easy to make him laugh. He laughs during TV commercials, especially the Charmin toilet paper ad [which] he starts laughing hysterically at for no reason."
From his infatuation with cars as a child to his dedication to DECA, Saha watched Bodhi evolve into the cheerful, resilient person he is today.
"I remember bringing him back from the hospital and bringing him to my wife, so all those memories are still there, but he's a senior now, and time flew by [so fast]," Saha said. "It's been fun, it's been a gift, and we are very proud of what he's grown into."
Bodhi ascribes his confidence, perseverance and ability to find light in drab situations to his friends and family. They played a key role in his developments of these aspects and he aspires to grow further as he moves forward.
About the Contributors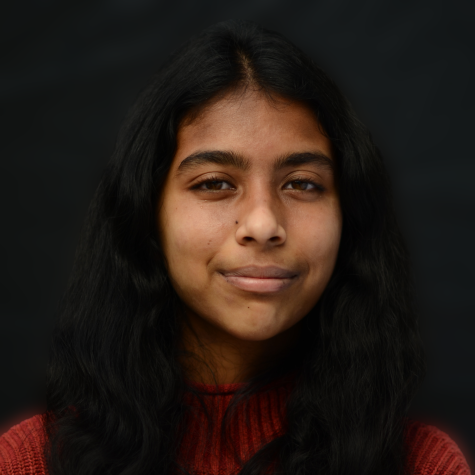 Kinnera Mulam, Reporter
Kinnera Mulam (10) is a reporter for Harker Aquila, and this is her second year on staff. This year, she hopes to write more about new projects and developments...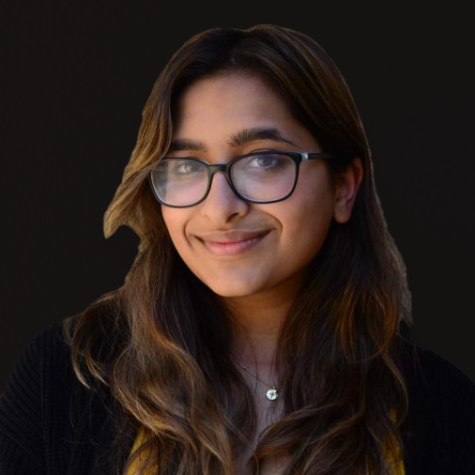 Esha Gohil, HoH Co-Editor-in-Chief and Aquila Photo Editor
Esha Gohil (12) is the co-editor-in-chief of Humans of Harker and the photo editor of Harker Aquila. This is her fourth year on staff, and this year she...