Weekly Previews: Oct. 11-15
Football
Coming off a 26-42 loss to Marina High School on Saturday at the annual Homecoming Game, the varsity football team, which now has a record of 2-4, will play against Watsonville High School in an away game this Thursday at 6:00 p.m.
Water Polo
The varsity boys, junior varsity boys and varsity girls water polo teams will play away games at Los Gatos High School this Tuesday at 4:30 p.m., 5:45 p.m. and 6:45 p.m., respectively. Then, the girls team will compete against Palo Alto in a match at home on Thursday at 4:30 p.m.
Girls Tennis
The varsity girls tennis team, which currently has a record of 6-0, looks to continue their win streak in a home match against Sacred Heart Preparatory School on Tuesday at 4:15 p.m. and in an away game against Notre Dame-Belmont on Thursday at 4:00 p.m.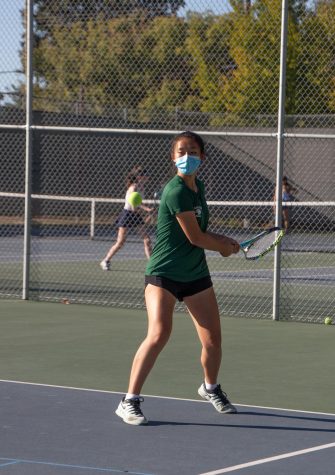 Girls Volleyball
The freshman, junior varsity and varsity girls volleyball teams will travel to Sacred Heart on Tuesday and Notre Dame-Belmont on Thursday. On both days, the freshman team will play at 4:00 p.m., the junior varsity team at 5:00 p.m. and the varsity team at 6:30 p.m.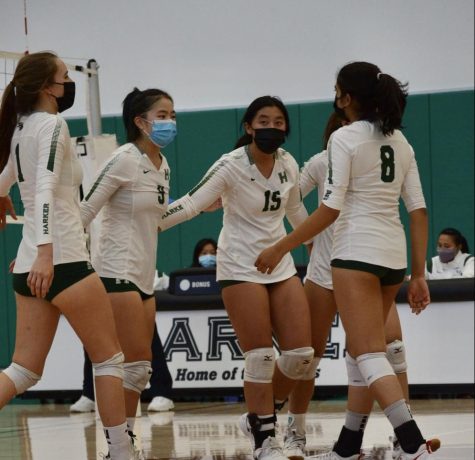 Girls Golf
The varsity girls golf team will play Castilleja at the Bay View Golf Club today at 3:30 p.m. They will then face Mercy High School at the Los Lagos Golf Course on Friday at 3:00 p.m for Senior Night.
Cross Country
The cross country team will compete in the Rough Rider Meet this Friday at Woodland Park in Fresno.