Humans of Harker: The beauty of unity
Michelle Ning brings people together through volleyball and cooking
Awaiting the opponent's serve, Michelle Ning (12) stands on the volleyball court. The moment the ball floats over the net, Michelle's stance shifts by instinct, preparing to set the ball. Shouts and footsteps echo throughout the Zhang gymnasium, creating the familiar environment of a match. The team falls into a rhythm of moving formations, scoring a point with three fluid motions.
Michelle's earliest memories consist of playing volleyball at a park with her sister, Rachel Ning (10), and her dad's friends. Since then, her passion for the sport has pushed her to continue playing through middle and high school. The experience of playing volleyball on a team has shaped Michelle as a person in multiple ways.
"[Volleyball has] been a huge part of my high school experience … I [now] view myself as a stronger person, as opposed to going into high school, [when] I was shy and timid and not really sure of my place," Michelle said. "But after playing especially school volleyball, my views on how I interact with people and on myself have changed for the better."
Michelle's friends also noticed a difference in how she carries herself after continuing to play the sport. Alex Kumar (12), who has known Michelle since kindergarten, has been able to watch her grow through the years.
"[Volleyball] helped her come into her own and [be] more confident with herself. From middle school to now as a senior, she's become independent and confident in herself," Alex said. "When I watch her play … I see her giving the team energy and hyping them up."
When Michelle reflects back onto her underclassmen years, she recognizes just how much she has learned during the ups and downs of high school. One lesson that has stuck with her is to not give up. Through the years she has learned the importance of perseverance and working for herself.
"Something clicked and I was like, 'I need to prove to no one else but me that I am strong. I can do this. I can still achieve what I want to do,'" Michelle said. "Now, two years later, I'm going to [NYU], the school of my dreams, [to play volleyball]."
Volleyball has not only fostered Michelle's strength and confidence, but it has also taught her the importance of collaboration and trust. In her opinion, one of the most important and also one of her favorite aspects of volleyball is staying in-sync with the team and working together as a whole.
"You have to know how your teammates think [and] how your teammates work. Because if you don't have that, you're all working like independent gears," Michelle said. "That's the true beauty of volleyball."
Lower and middle school athletic director Theresa "Smitty" Smith has watched Michelle improve in her sport from a novice in elementary school to the level of a college athlete. Along with Michelle's clear improvements in the sport, she has also seen growth in her personality.
"Michelle has a really good way of making you think about things in a different light … She doesn't apologize for who she is [and is] very accepting of everyone," Smitty said. "[She's] a very, very steady [and smart] player."
Volleyball has been impactful in Michelle's life, from testing her physical abilities to helping her become a better teammate. Unlike many who associate Michelle with her love of the sport, friend Alissa Gao (12) values their countless memories together the most.
"[Michelle's] a really caring, understanding person … We've done a lot of coming of age movie-esque things, like [when] I was on my roof and she came to talk to me. We have a lot of cliche moments; it's really fun," Alissa said. "She's super cool, and it's fun hanging out with her."
On and off the court, Michelle's supportive and thoughtful nature unifies the people around her. Although quite different from volleyball, cooking is another one of her passions that gives Michelle a sense of togetherness. Her passion for cooking at a high because of the excess time at home, Michelle remembers the initial encounter that pushed her to start spending time in the kitchen. A kind gesture from a neighbor inspired Michelle to give back to others through cooking. Like volleyball, cooking has played a key role in shaping her into the person she is today.
"What gave me that feeling was actually [being] on the receiving end. Every year for Christmas, [my neighbor] brings us over a plate of cookies," Michelle said. "It's such a small gesture of appreciation, [but] I wanted to give [that feeling] to other people as well. Seeing them enjoy it and be happy with something that you made; it's not a feeling you could get anywhere else."
About the Contributors
Jessica Tang, TALON Conservatory Editor
Jessica Tang (11) is the Conservatory Editor of the TALON Yearbook, and this is her second year on staff. She's excited to experiment with new designs...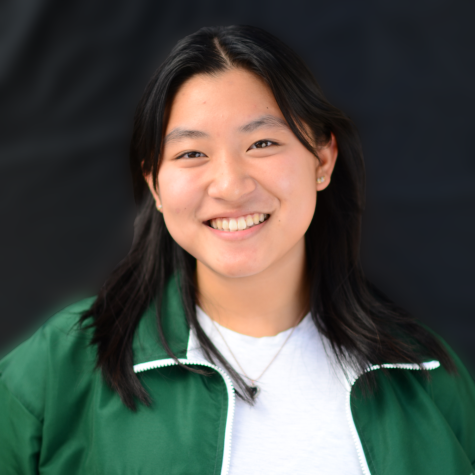 Rachel Ning, TALON Organizations Editor
Rachel Ning (11) is the organizations editor of the TALON Yearbook, and this is her third year on staff. She's excited to meet the new members and help...