Humans of Harker: What a wonderful world
Sachi Bajaj builds community with compassion
At 5:30 a.m. on a summer morning, Sachi Bajaj (12) can be found trekking up the winding slopes of Mission Peak alongside two of her friends, hoping to make it in time for the break of day. As dawn approaches, they realize that the sun in fact had beamed over the opposing side of the mountain. Despite the change in plans, the group returns to a joyous breakfast at Sachi's home. From a carefree ending to hiking up the wrong side of the mountain to spontaneous dance parties on her birthday and comparing preferences in Bollywood music and movies, Sachi encompasses a cheerful enthusiasm.
"She's shown me that you can always reframe things in a positive light, and you can go about your life spreading good in the world," said close friend Hari Bhimaraju (12), who first met Sachi in the hallway on the first day of school when she welcomed her to high school, mentioning that she had known Hari's sister.
Sachi demonstrates an unwavering ability "to be empathetic in a way like she's a friend of yours even if you don't know her," noted library director Lauri Vaughan, who has known Sachi since freshman year. Her tendency to reach out and understand other viewpoints plays a major role in her friendships, where she acts as a patient listener, talking through issues to create solutions.
"She's one of the best friends I could have asked for, really selfless, caring," close friend Anoushka Buch (12) said. "It kind of amazes me sometimes, if I tell her I have a test tomorrow, she'll remember and ask me, 'How did that end up going?'"
Sachi not only demonstrates her compassion through remembering those little details and always lending an ear, but she holds the quality as one of the foundations of her environmental activism. 
Out of the plethora of clubs she signed up for during her freshman year, Sachi found that the Green Team demonstrated to her a particular drive for environmental activism, already having formed plans to attend rallies and communicate with the administration. Drawing on the enthusiasm of the club officers, she began to organize speaker events, Earth Day activities and guidelines for plastic use on campus, filling in the gap between the lack of environmental literacy and the pressing issue of climate change. 
"It takes one person to start [advocating for change], but that one person brings more and more and more people," Sachi said. "There were times when I also was in the same mindset that it's only one person in a city, in a state, in a country, in the world, in a galaxy. So how is that going to make a difference? But no, it's the idea that it starts with one and then it spreads."
That awareness has spread, not only to the plastic use initiatives on campus, but also from California to Canada, Hawaii to Hong Kong, Nicaragua to Nepal. These locations constitute a mere quarter of the branches of Sachi Bajaj's foundation, Me2U, which focuses on repurposing waste and old items to reduce environmental damage. Despite the organization's global reach, this extensive project she founded in her sophomore year to minimize environmental waste stems from her local community of friends and family. After spending months calling various restaurants to participate in an effort to donate food to homeless shelters, she was able to secure a partnership with Boudin.
"Everything took off because I finally had something established, I finally found my place," Sachi said. "And I'm going to continue, I'm not going to just back down … I have this mantra in my head that individuals can change communities, but communities can change the world." 
And they have. Last year, she founded a Green Team initiative to link the Harker community to the African Library Project. When the Harker libraries were faced with the question of how to discard surplus books each year, she integrated the surplus pipeline into this organization, which ships collected books to establish libraries in rural areas of Africa. 
"She was the first student I've ever worked with who really chased down every single little detail," Vaughan said. "I felt like I'd hired a partner … She was just full on, did all the research, spent so much time."
Through managing her global organization, Sachi instills a culture of environmental awareness in her fellow youth and brings her knowledge of the environment to various other sectors, whether it be working with History teacher Byron Stevens to create a course about the American Environmental Movement or looking into law through an environmental lens. 
Although Sachi might be known for being "the environmental person" or "green girl," her eagerness for participation can be discovered through her acting in theater productions, or her joy in tutoring. Performing at Hoscars with Bollywood club to showcase her own culture on the stage. Playing tennis (and winning the WBAL singles league championships) to take a step back and focus on the simplicity of the sport. At the end of the day, they all boil down to placing her energy in what she loves to do.
"She's definitely someone who has gotten more comfortable in her own skin," close friend Varsha Rammohan (12) said. "There's a running joke that during school meeting, she's always there representing all sorts of different clubs. Over the past three years, she's found the places where she's really interested in and through that she's found the things she cares about and the things she wants to continue doing."
Reflecting on the source of her motivation, Sachi circles back to the effortless purity of the natural environment.
"When I go and see the sunset, when I go and admire just the sky, the plants, it's like a connection," Sachi said. "I think that the beauty of nature, all that I see that it provides for us, is the underlying reason of why I do what I do."
About the Contributors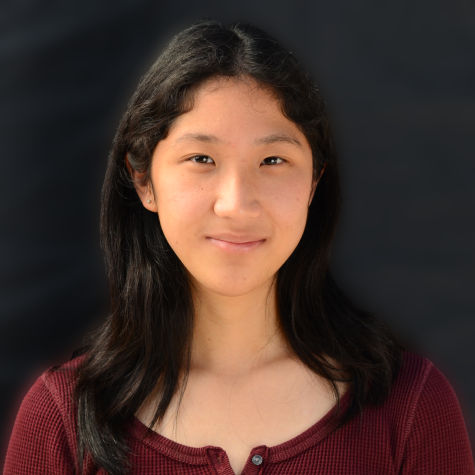 Nicole Tian, Aquila Co-Editor-in-Chief
Nicole Tian (12) is the co-editor-in-chief of Harker Aquila. This is her fourth year on staff, and she previously served as the opinion editor, co-lifestyle...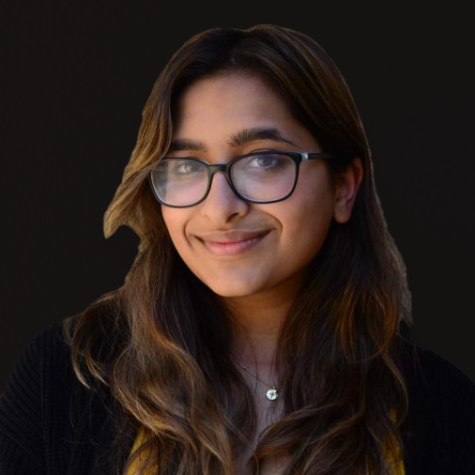 Esha Gohil, HoH Co-Editor-in-Chief and Aquila Photo Editor
Esha Gohil (12) is the co-editor-in-chief of Humans of Harker and the photo editor of Harker Aquila. This is her fourth year on staff, and this year she...