Humans of Harker: Self-discovery to success
Bowen Yin drives himself forward through computer science and golf
Sitting at a plain, wooden table in the corner of the bustling upper school library and surrounded by high schoolers scrunched over their laptops, Bowen Yin (12) types away on his computer, adding in the latest updates to his study guide website, a compilation of resources for students that was one of his first computer science projects. A common sight during middle school and the start of high school, the website grew more extensive and sparked his interest into computer science. 
"I got into computer science at pretty much the same time as when I started working on the study guide website. For that specifically, I learned most[ly] by searching online. Even though it was a long time ago, I thought that was pretty fun, so I pretty much continued with it," Bowen said.
Continuing his computer science pursuits, Bowen joined Harker Dev, the upper school's software development organization, in freshman year. Learning from the club's original founders, he worked on the second version of the bell schedule, which came out last December to great success.
"Even though [the bell schedule] is not the most elaborate or not the most feature-y, or the most unique project, I think it has the biggest impact, because everybody uses it," Bowen said. "On average, there's probably like 800 to 900 users per day."
Through his projects in Harker Dev, including the bell schedule, Bowen leaves an impact on the entire community from students to teachers and faculty. Although he does not spotlight himself specifically, his presence on campus is felt widely.
"[His projects] are utilized by almost everyone on our campus, which is how he contributes behind the scenes. He has a lot of really important thoughts, and he's just a good person," close friend Eric Zhu (12) said.
Bowen's pursuit in computer science topics has grown and developed over time, nourished by the computer science classes at Harker, especially Honors Data Structures and ATCS: Compilers, both taught by upper school computer science teacher Anu Datar. 
"Initially, when he was younger, he had a thirst for knowledge, and over a period of two years, that thirst for knowledge has changed to a passion for doing things in the most appropriate way. Instead of gaining more information, he started focusing on how best to use his knowledge," Datar said.
One avenue in which Bowen has implemented his computer science knowledge to his own life is golf, a sport he has played since third grade. In order to help his team, he created a spreadsheet tracking the team's scores and differentials for each round and another to chart the team's travel distances for their matches.
"Bowen finds a way to incorporate [his knowledge] to make our lives all just a little bit easier," golf teammate Bryan Zhang (12) said. "He's never vocally the loudest in the room, but he will create an impact that is as strong as anyone through his own languages, such as code."
Although he initially played the sport for fun, Bowen eventually began playing in competitions in seventh grade and developed a connection to the mental side of the game, such as bouncing back from a poor shot or hole, which plays a much larger role in golf than in other sports. 
"Golf is unique and not really comparable to other common sports. There's a lot of that mental game that you have to train in addition to the physical game that you practice," Bowen said. "You need to build up resilience and patience, and … that is something that made me like it a lot."
In golf matches, even after hitting an occasional stray shot, Bowen always maintains his composure and continues to score strong holes for a solid round overall.
"You need a lot of focus, and you need to be really patient with yourself because [golf is] not a sport where you have to always be active and take any opportunity you can get," Bowen said. "Instead, you have to hold back and think about it before continuing."
Even with his extremely high understanding of topics, Bowen is always open to new ideas and growing from others' opinions, appreciative of the chance to learn more.
"[Bowen] makes other people around him feel valued. He can make people feel as though their opinion and their perspective matter to him," Datar said. "He has a really nice nature and attitude that is very respectful of the opinions of his peers. Even though he might have a lot of knowledge himself, he will never push his opinion on someone else."
At the end of the day, that combination of openness and self-discovery guides Bowen to success in whatever he's interested in pursuing.
"I find it to be a lot better when you discover something [yourself] … rather than trying to do everything in a really shallow way. Having that interest in whatever you like to do can help you generate better ideas and have better experiences … especially when you're passionate about something, rather than trying to follow either other people or what is common," Bowen said.
About the Contributors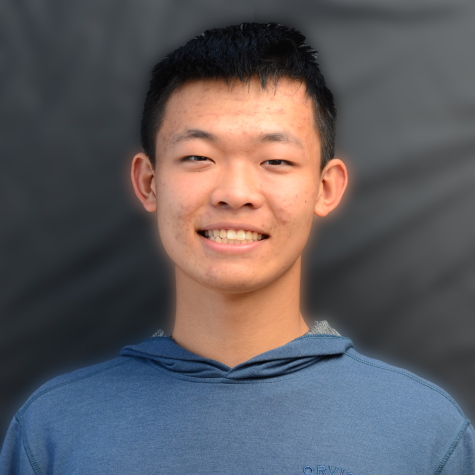 Mark Hu, Winged Post Managing Editor
Mark Hu (12) is the managing editor of The Winged Post. This is his fourth year on staff, and he previously served as the STEM editor and a staff reporter....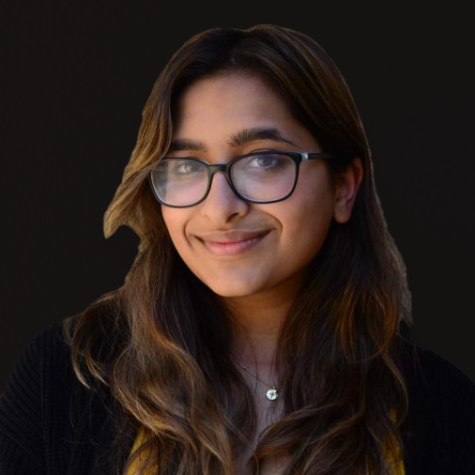 Esha Gohil, HoH Co-Editor-in-Chief and Aquila Photo Editor
Esha Gohil (12) is the co-editor-in-chief of Humans of Harker and the photo editor of Harker Aquila. This is her fourth year on staff, and this year she...