Across the virtual board
Online chess becomes increasingly popular during quarantine
Black and white pieces dance across the digital board at the direction of two unseen players, attacking and defending in complex maneuvers. The junior class watches through Zoom as a white knight jumps over a row of pawns to simultaneously attack a black bishop and rook. Two voices deliver live analysis to the eagerly listening members of the grade, scrutinizing every capture and check.
The players cannot hear the cheers of their fellow students or the commentary for they have been isolated in a breakout room devoid of distractions. Eventually, the match comes to its final moves with the player controlling the black pieces low on time. Recognizing this advantage, white plays out the game until black's clock runs out. The players acknowledge each other's play with encomiums, and they return to the class meeting, concluding the junior chess tournament.
Quarantined by an unfortunate pandemic, Harker students have turned to new and surprising hobbies to quash their frequent boredom. Among these new hobbies is chess, a well-known board game that originated nearly 1500 years ago in India. Although students are unable to play with physical pieces, there are many websites that give them the opportunity to engage in the intricate game of chess online.
With online chess, enthusiasts can set up matches with players across the globe and then find another opponent immediately after their match has finished. Many students use Lichess or Chess.com to play for free. These platforms offer a variety of options for interested students such as streamed games, tutorials and game lobbies. 
Once players understand the basics of the game, they enter into tournaments where they can test their skills on players from around the globe. At many in-person tournaments, competitors can earn prize money and win trophies for winning. Players start as unrated participants and compete to raise their rating, with each game's results altering their overall rating through the elo system, a method of calculating the relative skill of players. 
"
You can't really meet people on your teams to play sports. So, chess has become the new sport, in a sense."
— Dawson Chen (11)
Although tournaments in the United States alter players' USCF ratings, their FIDE ratings are applied to tournaments internationally. Players at the higher levels can earn titles once they earn certain FIDE rating thresholds: 2000 for Master, 2200 for National Master, 2400 for International Master (IM) and 2500 for Grand Master (GM). For the IM and GM titles, players have to demonstrate a high level of performance in three major tournaments. 
"Reach out of your comfort zone. Chess can seem intimidating because it is often a mind game. One thing that really helped me was practicing with other people and meeting new people," Ashritha Eswaran, an IM studying at University of California, Berkeley and the 12th ranked woman in the nation, said. "You can work together and think of new ways of looking at games or problems. You can make a lot of friends that way." 
The game requires skill and focus, so players have to remain diligent at the board. Chess can be played under several different time controls that drastically alter the course a game could take. Blitz games with shorter time limits, usually under 30 minutes per side, include more blunders and overall frustration. Games of greater importance often implement time controls of 90 minutes for each player, leading to multiple hour games.
If ordinary chess games become monotonous, there are also several variations of chess with special rules. For example, "crazy house" allows players to place pieces that they have captured from their opponents anywhere on the board, while "ant-chess" involves players trying to lose all of their pieces before their opponents.
Due to popular demand, junior class council members Dawson Chen and William Chien organized a grade-wide blitz chess tournament with the winner being crowned "grade master". After a week of intense duels on Lichess, juniors Alex Hu and Muthu Panchanatham faced off in the finals. With a time control of five minutes, Muthu was able to fend off Alex's attacks and won on time.
"People received it well. We got a lot of positive feedback about the finals and the tournament in general. The finals had a good audience and there was a lot of activity in the chat," Dawson said. "Those watching could analyze during the game. Even after the game was over, there was a lot of debriefing, and we saw a lot of enthusiasm."
In addition to online chess play, chess streaming has become popular on Twitch. Several famous chess champions and other popular streamers have contributed to the increasing popularity of streamed games. Hikaru Nakamura, the youngest American player to earn the title of grandmaster, has been a big proponent of online chess, appealing to the younger generation through videos under the username @GMHikaru on Twitch and TikTok. Nakamura was signed by major esports organization TSM on August 27, a result of chess's increasing popularity.
"Over quarantine, a lot of people became interested in chess. They started discussing chess theory with each other and playing blitz games once in a while. That's why we thought chess was a great way to unite the community in the beginning of the year," Dawson said. "More people play board games now instead of sports. You can't really meet people on your teams to play sports. So, chess has become the new sport, in a sense. It's pretty exciting."
About the Contributor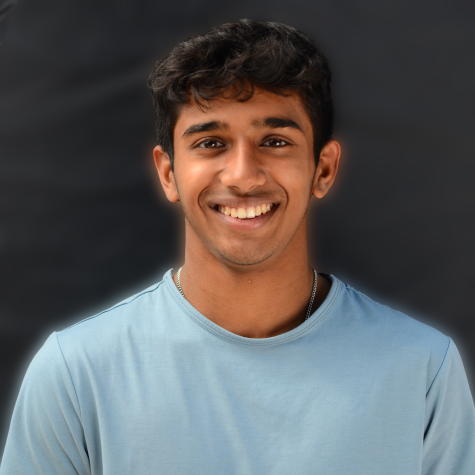 Muthu Panchanatham, Opinions Editor
Muthu Panchanatham (12) is the opinion editor of Harker Aquila and The Winged Post, and this is his fourth year on staff. This year, he is excited to cover...