White privilege is still white privilege, intentional or not
Artist Lana Del Rey receives backlash for controversial Instagram posts
"He hit me and it felt like a kiss": a controversial line from popular indie artist Lana Del Rey's 2014 song "Ultraviolence." Although Del Rey's lyrics sprawl her raw emotions in poetic lyrics, listeners will not be hearing a rise-above-the-challenge, time-to-fight-back message of female empowerment that a majority of feminist songs might profess. That's because Del Rey is no feminist.
The lines boxing in the limits of "feminism" and "feminist ideologies" are rather hazy, and from various perspectives, can be interpreted to different extremities. From Del Rey's perspective, "the issue of feminism is just not an interesting concept," and coupled with her songs' regressive feministic complex and themes of male violence acceptance, she has become an easy target for public slander and backlash. 
There is no denying that Del Rey's voice attracts listeners searching for that soulfully deep meaning like moths to a flame. My sister first introduced me to her music, claiming that her songs would change the way I saw music because of its uniqueness.
Safe to say, she was right. I have never heard anyone sing quite like Del Rey, dark and painful, but also hauntingly addicting. Listening to songs such as "Video Games," "Blue Jeans," "Black Beauty" and "Looking for America" made my heart soar up and down to the crescendos of her voice, as if I could feel the highs and lows of her emotional journey. 
Del Rey's unwavering perspective is a reflection of her music, which diverts from the mainstream. Rather than wistfully climbing towers like Romeo to Juliet or earnestly running towards the innocence in romance, such as pop star Taylor Swift does in her latest album Lover, Del Rey's lyrics seem more like a magnetic void, tempting for its fleeting moments of ragged emotion amidst a violent, toxic whirlpool of male dominance.
In an Instagram post on May 21, Del Rey voiced her thoughts on receiving criticism for writing about controversial subjects in her albums, which includes topics of sex, drugs and embracing her role as a fragile, submissive women. She claims that she is "fed up" with critics telling her she is in the wrong for not being a feminist and "glamorizing abuse" in her lyrical exploration, and she feels "crucified" by the public for being her "authentic, delicate sel[f]."
In the post, she includes the names of other female artists, "Doja Cat, Ariana [Grande], Camila [Cabello], Cardi B, Kehlani, and Nicki Minaj and Beyonce" as examples of artists exposing far more "controversial" issues than her own. By saying that these women sing songs about "being sexy, wearing no clothes, f***king, cheating," Del Rey claims that their thematic issues are far worse than her songs of "being embodied" and "dancing for money or whatever [she] wants," implying her sense of superiority as an artist. 
Her lyric exploration defense comes at the cost of  placing other female artists amidst public criticism. Looking at the experiences of the women she mentions, the difference between her self-professed struggles and theirs are obvious. These women of various ethnic backgrounds do not fit the molded ideals of women in Hollywood's white-centric entertainment industry, while Del Rey has the privilege of being born as a straight, white female. Her words were insensitive, insulting and inappropriate. 
Furthermore, Del Rey is deflecting the unsolicited negative treatment of her own work, which she deemed unfairly partisan, towards successful artists and societal role-models representing their own ideas and beliefs. Not only does her comparison selfishly add to her manifest white privilege, but it also replaces an honorable act of defense with one of arrogance and superiority, charged with racist undertones.
Seeing her careless denouncement of these women made me change my view of her as a female role model in the music industry. I could never personally relate to any of the struggles she pens down in her poetic lyrics, but enhancing the severity of her own battle scars by rubbing salt into the wounds of others was a petulant move, lacking both empathy and respect. To Del Rey, attention appears in the form of whomever has suffered the most criticism in the music industry, and clearly, she deems herself the winner.
I see her failure to acknowledge the powerful positive impact of her fellow artists as a harmful example towards adolescents and young adults still navigating the do's and don'ts of society. To the billions of young women that undergo different experiences of inequity, whether it be racism or forced submission under the domination of a man, Del Rey's comments were wrong.
I do respect Del Rey and the work that she chooses to put out, and I enjoy the unique melodies of her albums. I am not here to tell her whether her interpretation of feminism is right or wrong. But though Del Rey may have opposing values upon the image of a woman in society's given situations, in the future, I hope she chooses to voice her own opinions and defend her work without degrading the validated efforts of equally respected female role-models in society.   
Read Del Rey's followup comments to her previous Instagram post here. 
About the Contributors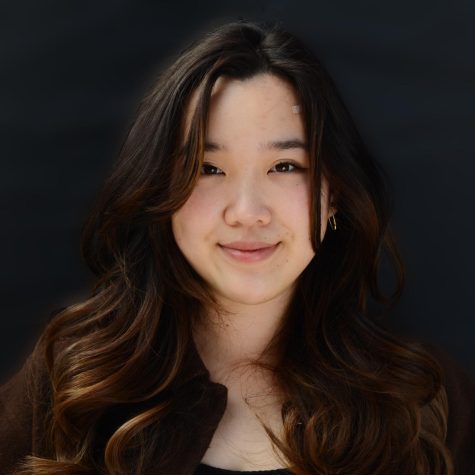 Alysa Suleiman, Aquila Co-Editor-in-Chief
Alysa Suleiman (12) is the co-editor-in-chief of Harker Aquila. This is her fourth year on staff, and she previously served as Aquila's first A&E editor,...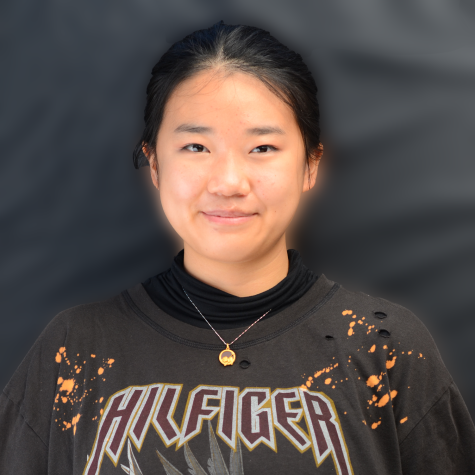 Michelle Liu, Winged Post Co-Editor-in-Chief
Michelle Liu (12) is the co-editor-in-chief of The Winged Post. She joined the journalism program in her sophomore year as a reporter and became the Winged...