Humans of Harker: Journey with soccer
Andrew Cheplyansky (12) sets records while playing the sport he loves
His eyes focus on the top right corner of the goal as he takes a few strides backwards on the sunny turf of Davis field. As if calculating the perfect trajectory of the soccer ball, he pauses for a moment. Suddenly, with a burst of energy, he springs forward and launches the ball, whizzing into the goal, inches from the cross bar.
After living with soccer for his entire childhood, Andrew Cheplyansky's (12) growth with the varsity boys soccer team will be hailed as one of the greatest athletic journeys for Harker. Since middle school, soccer has been the center of his life and has shaped him into who he is now.
Andrew joined the team in freshman year and was initially, in his own words, the "little dog." He climbed up the team hierarchy and soon became the captain and leader of the team. He jokes that this role allows him to issue commands but reminisces on how previous captains had supported him.
"As a sophomore, I was the little dog, now I am the big dog. I get to order people around, but I also remember how it was on the other end of things, so I tried to keep that in mind. I remember how supportive the seniors were when I was a sophomore, so I try to do the same," he said.
He explains that since joining the team as a freshman, the team has collected four of the five CCS titles for boys soccer.
"We made CCS once in the past year, in the history of Harker before I joined the varsity team and now [we've made] it four years in a row," Andrew said.
Jeffrey Fung (12), who has played Harker soccer with Andrew since seventh grade, describes his ability to lead the team.
"He's really dedicated to the team's success and he's always willing to marshal other players into doing their job and giving their best effort, so he's a very excellent captain," he said.
Andrew hopes to leave a legacy for not only his athletic successes but also his friendship with friends and teammates.
"I just want to be remembered as a nice person by my friends for being a good friend and successes," Andrew said.
Samuel Lepler, who teaches Business and Entrepreneurship, finds it easy to relate and joke with Andrew about topics ranging from hockey to Soviet Russia. 
"I liked talking Sharks, lamenting when they lose that kind of thing. And sometimes I talk about Russia. We joke about the evil Motherland. He's just a fun guy to be around," Lepler said. 
On the field, Andrew attributes his positive game mentality to simple yet effective methods such as music or comfort food. He describes his pre-game preparations as a ritual. 
"I have a music playlist that I always listen to in the morning or during my free period before. And then I always like to eat the same meal before and after a game. I usually eat Chipotle the day before a game and then Taco Bell the day after I get home. I do it just to make sure I'm in the right mindset for the game," Andrew said.
Reflecting on Andrew's high school career, Jeffrey agrees that his highlight moment was when he scored the final goal to tie a game with rival school Sacred Heart, which ultimately allowed them to advance to CCS finals. 
At the end of the day, Andrew's ability to rally his teammates when under pressure and skill on the field allowed him to achieve record results with the boys soccer team.
About the Contributors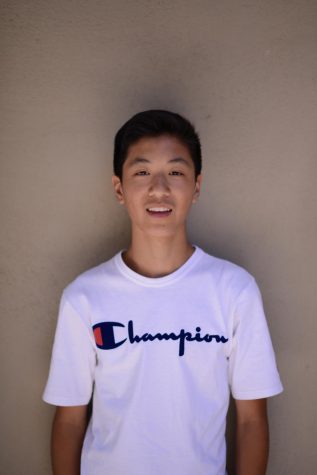 Brian Chen, Reporter
Brian Chen (9) is a reporter for Harker Aquila and the Winged Post, and this is his first year on staff. He hopes to develop a journalistic writing style...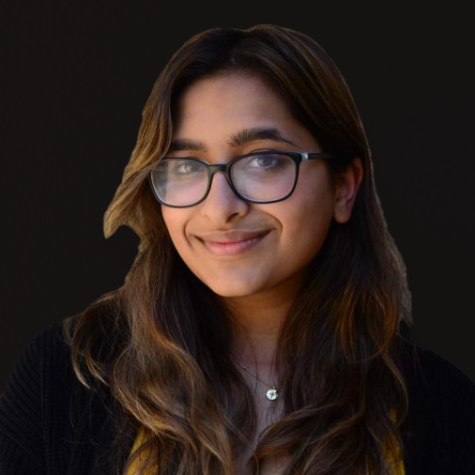 Esha Gohil, HoH Co-Editor-in-Chief and Aquila Photo Editor
Esha Gohil (12) is the co-editor-in-chief of Humans of Harker and the photo editor of Harker Aquila. This is her fourth year on staff, and this year she...