Humans of Harker: Grasp the nettles
Vani Mohindra (12) staves off boredom and revels in spontaneity
Vani Mohindra (12) appears to have a knack for orange. An orange rain poncho? Check. An orange prison outfit — or rather medical scrubs? Check. She has sported them all.
Just days before Halloween, Vani approached her close friend Anvi Banga (12) with a genius idea: dressing up as Felicity Huffman and Lori Loughlin. Yet, they met the problem of their orange prison jumpsuits not arriving in time. So the next possible solution is, of course, traffic cone colored medical scrubs. 
With their plan intact, Vani and Anvi arrived at school on Oct. 31 each with a paddle in hand, to represent the University of Southern California crew team.
And the fun doesn't stop there. Vani, Anvi, and Charlotte Blanc (12) decided to wear neon orange rain ponchos and scamper to Main Street Cupertino under the drizzling late November clouds.   
Whether identifying as Felicity Huffman or an orange poncho-donner, Vani, plainly stated, is never boring.
"I would say I am not at all somebody who thinks in the long term. If I had to define a goal that I think is even possible for me to follow or that I would even be interested in pursuing is just to never be bored, stave off boredom," Vani said.
Vani most values her attention, crediting it as "the only resource of any value" that she has. She used to browse around Buzzfeed or other third-parties, feeling like her own time is wasted away on other people.
"I would say times I feel most frustrated or when I feel like my time doesn't actually belong to me," Vani said. "I do a lot of my work, like my like English essays and stuff that I actually care about, either really late at night or very early hours of the morning. Just because everybody else is asleep at that point, and it really feels like I own this chunk of time."
Vani's adventures with spontaneity began before high school. She and Charlotte both took classes in the upper school in eighth grade, which were AP Calculus and Honors Spanish 3, respectively. To end their year off with something memorable, Vani and Charlotte planned many defiant activities, including breaking and jumping into the Singh Aquatic Center's pool — which did not happen in the end. 
"It was our eighth-grade year and we wanted to do something rebellious because we felt like we were just conforming to society too much," Charlotte said. "So we decided that we would tell our parents that we had class at the Upper School in reality, we just had study hall at the middle school."
Vani has certainly achieved her goal to "never be bored" in middle school. But she has also another triumph in her quest: reading.
She credits reading as an outlet for her to express her identity and points out the irony of finding personal expression through someone else's voice. 
"It seems as though when you're reading you're really just giving your mind over to somebody else," Vani said. "Some people have likened it to like ceasing to exist. Somehow [you] become a secondary character in your own life when you're engrossed in a book or an essay or a poem."
One of Vani's distinctive characteristics is her witty and sophisticated humor. Emma Li (12), who has been in her AP World History and AP United States History classes, remembers the many political cartoons and comedies Vani has shown her. 
"In terms of the way she speaks . . . she is very discerning. When she sees something, she can tell the intrinsic value of something, even from just a glance. So I really admire that quality about her," Emma said.
Fellow Halloween "prison-mate" Anvi also defines Vani as "thought-provoking," alluding to their daily conversations.
"In the Bay Area, a lot of people have very similar beliefs. And I've kind of grown used to that. But Vani, even if she doesn't agree with what she's saying, will always find a new way to challenge my thinking," Anvi said. "So I really enjoy talking to Vani because I feel like, yes, we do all the fun things together, [but] we're also able to have more intellectual conversations."
In addition to spontaneous trips and reading, Vani also eliminates boredom in cross country, which she joined in junior year. For her, the sport was a place where she found her family and strength and knowledge in combating struggles.   
Vani's enthusiasm in running didn't just begin in high school. Chasing her friends around in elementary school was her favorite past-time. Yet, she had always found it physically draining due to having asthma. When she finally found a steroid inhaler, she emailed Coach Chisam right away about joining the Cross Country team.  
"A lot of times my attitude is either I'm going to invest however much I can give, which is like between 90% or full 100% of my energy . . . or bust. Either that or I'm not going to do anything at all. So cross country has taught me that even on a bad day, you're still going to have to run," Vani said.
With her humor and her take on life, Vani lives by this motto: "Grasp the nettles."
"Grasp the nettles," Vani said. "It's gonna be unpleasant. But if you go in recognizing that it's gonna hurt and it's not gonna be fun, then it's like you feel more in control. And therefore it's less unpleasant."
About the Contributors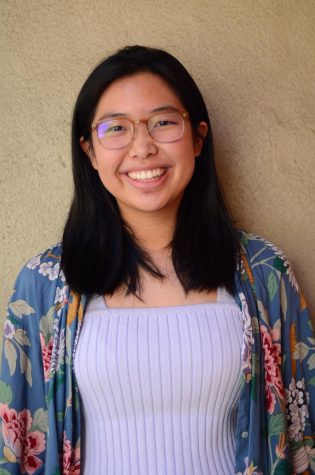 Gloria Zhang, Winged Post Editor-in-Chief
Gloria Zhang (12) is the co-editor-in-chief for the Winged Post. This is her fourth year on staff. She hopes to continue her passion for sharing stories...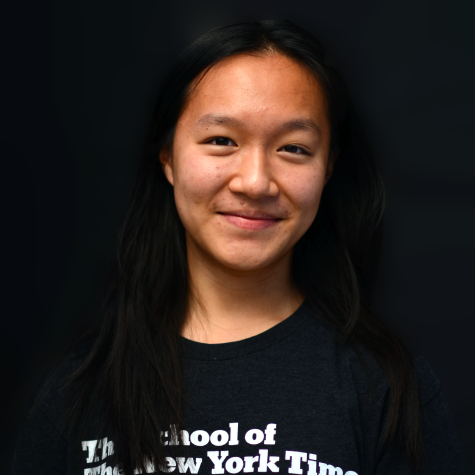 Erica Cai, HoH Co-Editor-in-Chief


Erica Cai (12) is the co-editor-in-chief of Humans of Harker, and this is her fourth year on staff. Her goals in journalism this year are to celebrate...