Ambassador Gordon Sondland confirms "quid pro quo" in impeachment hearings
WASHINGTON, D.C. – U.S. Ambassador to the European Union Gordon Sondland testified today before the House Intelligence Committee and confirmed a "quid pro quo" between U.S. President Donald Trump and Ukrainian President Volodymyr Zelensky in the fourth day of public impeachment hearings. 
The House Intelligence Committee is currently investigating an alleged quid pro quo arrangement between Trump and Zelensky in which Trump agreed to a White House meeting with Zelensky if Zelensky opened investigations into Democratic presidential candidate Joe Biden and his son Hunter Biden's involvement in a Ukrainian energy company Burisma. 
"Members of this committee frequently frame these complicated issues in the form of a simple question: was there a quid pro quo? As I testified previously, with regard to the requested White House call and White House meeting, the answer is yes," Sondland said in his statement before the Intelligence Committee.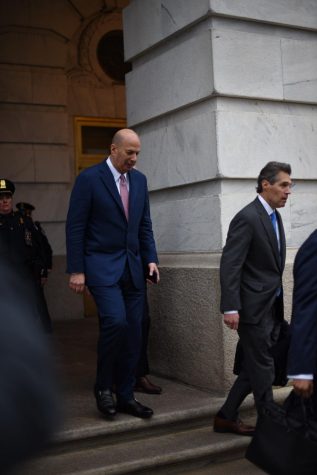 Rep. Jim Jordan, R-O.H., questioned Sondland on whether any top White House official, including the president and chief of staff John Mulvaney, explicitly tied the investigations into the Bidens to Trump's alleged decision to withhold military aid from Ukraine. 
Pentagon and State Department officials testified before the Intelligence Committee in the second set of hearings for the day tonight, and former foreign affairs expert Fiona Hill and political counselor David Holmes will testify tomorrow.