Campaigning for Canada: Candidates from different parties seek to replace Trudeau
Canada's 43rd general election will take place on Oct. 21 in order to elect members of Parliament. Canadian Governor General Julie Payette dissolved Parliament on Sept. 11, officially marking the start of the election campaign.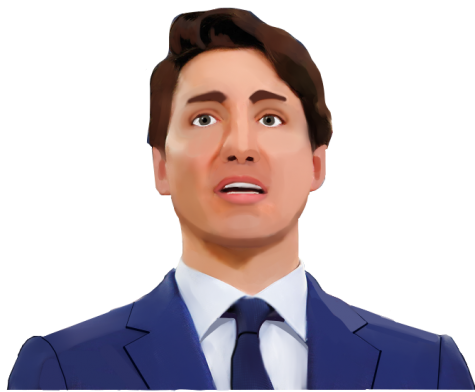 In the upcoming election, current Prime Minister Justin Trudeau will be seeking reelection to retain the Liberal majority in Parliament while Andrew Scheer is running on behalf of the Conservative Party, Jagmeet Singh is representing the New Democratic Party and Elizabeth May is with the Green Party.
In contrast to American elections where the legislative majority party does not necessarily align with the executive branch's political views, Canadian voters select individual members of Parliament, and the majority party forms the government with the leader of that party.
"In reality, this means that many people do not know about their local representative and, instead, vote based only on their view of the national leader," Gerald Boychuk, Professor of American and Canadian Politics at the University of Waterloo, said in an email interview with the Winged Post. "The result is that Canadian elections tend to be much more "national" in focus than elections in the United States."
Another difference between Canadian and American political systems is the number of parties. In the United States, the government is dominated by the Democrats and Republicans whereas in Canada, there are two major parties⁠—the Liberal and Conservative Parties—as well as one minor party and several third parties that oscillate in influence.
The two countries also have extremely distinct campaign programs: American presidential candidates launch their campaign more than a year in advance, but Canadian campaign seasons last from the day of Parliament dissolvement to the date of the upcoming election: 40 days.
Additionally, Canada has strict campaign finance laws that prevent any group, whether a political party or a third party, from spending over a set amount of money.
"The cap that any party can spend this time around is $28 million," Anna Esselment, Professor of Canadian Politics at the University of Waterloo. "This law is in place to level the playing field among parties and candidates.
Elected in the 2015 election, Trudeau has focused on issues like gender representation, resettlement of refugees, and action against climate change. Additionally, throughout his time in office, Trudeau adopted a socially liberal mindset as he apologized to both indigenous peoples and members of the LGBTQ+ community for the discrimination and marginalization against them; he also self-identified as a feminist in an interview with CNN reporter Poppy Harlow.
He has also taken a clear stance against the actions of U.S. President Donald Trump as he announced that Canada will "move forward with retaliatory measures" in response to Trump's tariffs on metal imports from Canada, according to a news conference at the 2018 G7 Summit.
"In 2015, Mr. Trudeau seemed to be able to transcend some of the fundamental conflicts between the following: support for energy development and action against climate change; support for increased immigration and celebration of diversity and multiculturalism; and, finally, support for economic development and support for indigenous rights," Boychuk said.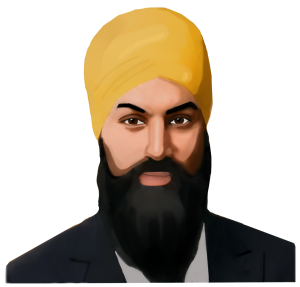 Trudeau's reelection campaign was rocked by a recent unexpected scandal. Old photos of Trudeau wearing blackface makeup were publicized after TIME Magazine published them in September. 
After his approval ratings dropped sharply, Trudeau delivered two public apologies last month. Some believe that the scandal will only have a minor impact on the election outcome.
"My colleague Jason Roy and I recently completed a study that examined the impact of different types of scandals and found that they only reduced the probability of voting for the scandalous party by 1-3 percentage points," said Christopher Alcantara, Graduate Chair of the Department of Political Science at the University of Western Ontario. "If anything, [the Trudeau scandal] has helped the New Democratic Party mainly because its leader [Jagmeet Singh] is a visible minority and he has benefited from occupying the moral high ground on this issue given his experiences and his reaction to the scandal."
Scheer, who is representing the Conservative Party, is currently focusing on cutting the carbon tax, which was implemented under Trudeau in an effort to cut greenhouse emissions, and other taxes. 
The reaction likely would have been much stronger for Mr. Trudeau's leading rival, Andrew Scheer, had he found himself in the same position," said Boychuk. "Mr. Scheer [has] been accused of being soft on party supporters with racist views and similar revelations would have been catastrophic."
Jagmeet Singh became the first person of a minority group to hold the leadership of a Canadian federal political party, the New Democratic Party. According to polls from the Canadian Broadcasting Corporation, support for Singh surged after the Trudeau scandal, as he gained five percent in eight days. Singh has based his campaign off of fighting for human rights and building a stronger economy with more widespread support.
The final candidate, Elizabeth May, who leads the Green Party of Canada, has mainly spoken publicly about a need for environmental awareness.
Canadian citizens will head to the polls on Oct. 21 to cast their votes for the political party that will become the face of Canada for the next four years.