Varsity boys soccer advances to CCS semifinals with win over Gunn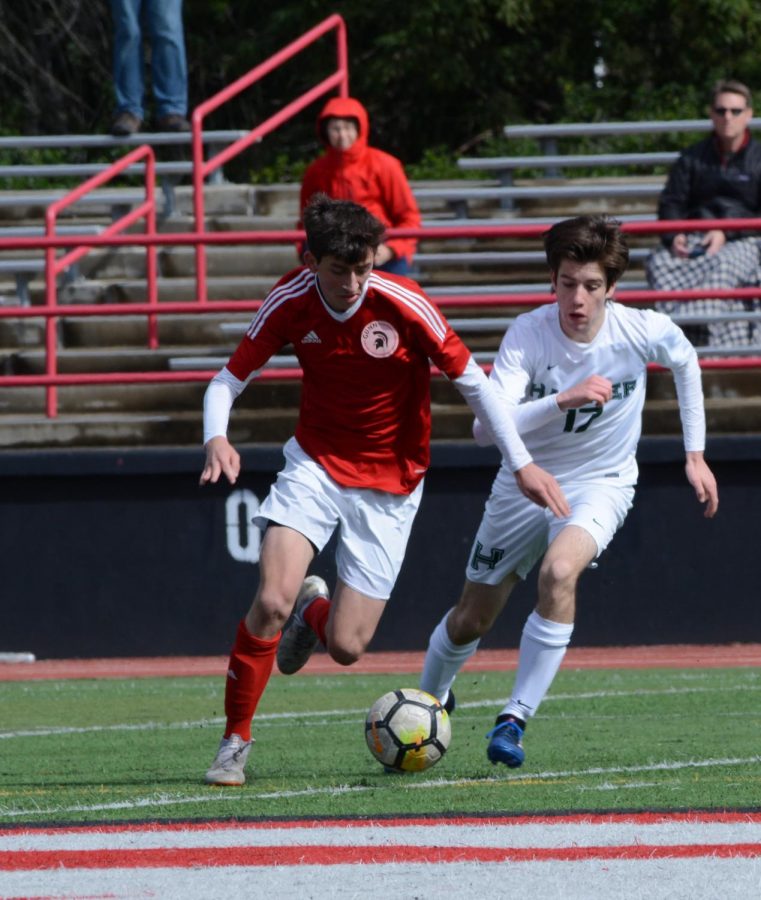 The varsity boys soccer team defeated Gunn High School 3-2 and advanced into the semifinals of Central Coast Section (CCS) playoffs on Saturday at Gunn high school. The win brought their league record to 14-5-0. 
This is the third Harker boys soccer team to have made it through to the quarterfinals. The boys advance to the semifinals, where they will compete against first seed King City High School (13-6-1).
The boys scored three points in the first half, while Gunn players netted only one goal. Despite the bouts of rain and receiving a red card early in the second half, which reduced the team to only ten players, the Eagles held the lead despite Gunn attempting a post-halftime comeback.
"Today was amazing for our players," said head coach Jeff Baicher. "Gunn has a lot of very nice players…The boys bunkered in and really competed under tremendous adversity; we're looking at uncharted waters here."
Members of the Harker community traveled to Gunn to support the soccer team, and there was an admission fee of $10 for adults and $5 for students.
The boys play an away game in the semifinals against King City High School at 4:30 pm on Wednesday.