Boys soccer honors seniors, defeats Eastside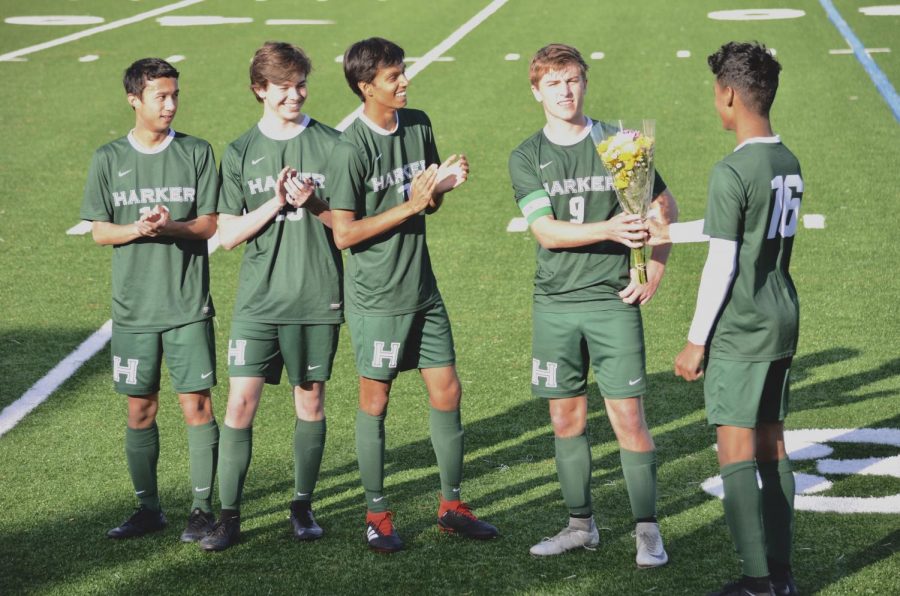 The varsity boys soccer team defeated the Eastside College Prep Panthers 4-2 as they celebrated the four seniors on the team: Jack Dawson, Edwin Su, Krish Kapadia, and captain Jared Anderson. Each senior was presented a bouquet of flowers by another member of the team, and many of their friends and relatives made posters and came to support them.
"I think everyone brings something a little bit different," head coach Jeff Baicher said. "Jared Anderson is incredibly competitive and he's a good influence in the group; Edwin and Krish are just really solid players that know their role and bring a sense of security to the team [and] Jack's a great character to have around the clubhouse."
The Eagles scored the first goal of the game eleven minutes before halftime, and followed it up with another point five minutes later. By the break at the half, the scoreboard read 3-0. Although the Panthers attempted a comeback, finding the back of the net twice in the second half, they were unable to catch up.
"Soccer has a lot of teamwork and coordination," said player Edwin Su (12). "It was really cool that all my friends came out here to support us."