Varsity girls soccer honors seniors, defeats Mercy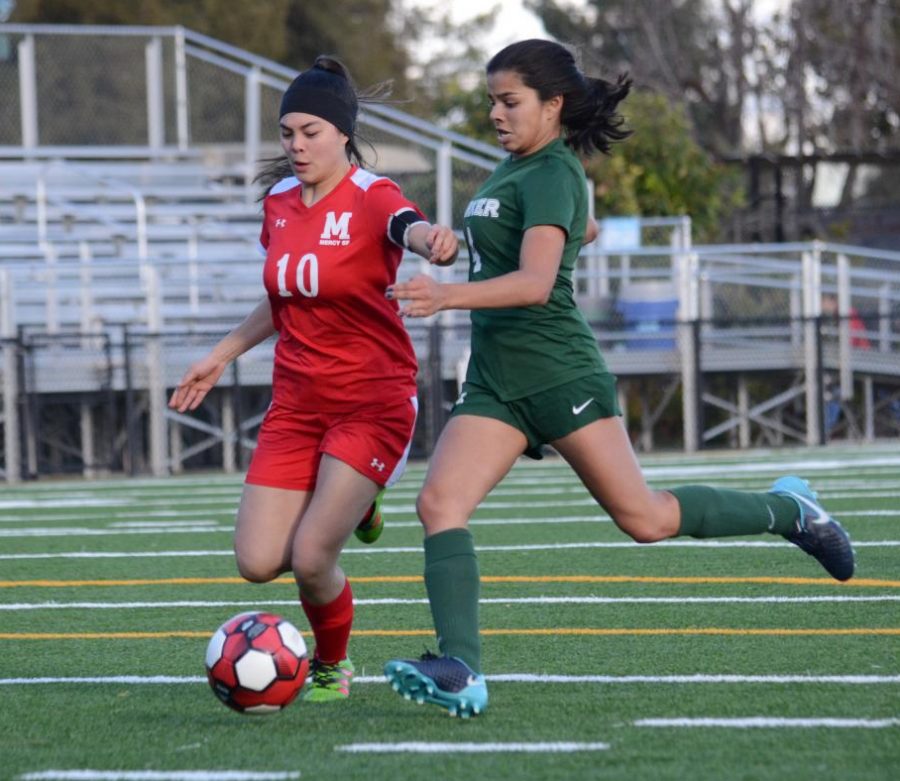 The varsity girls soccer team won their senior night game against Mercy High School on Feb. 6 with a final score of 6-1, increasing their league record to 7-3-1 this season.
Seniors Lilia Gonzales, Tamar Sasson, Julia Amick, Alycia Cary, Ria Gupta, Rithi Jayam, Alexandra Lu, Sahana Narayan, Anika Rajamani and Cameron Zell were honored at the ceremony with gifts from their teammates and a message from their coach, Iman Siadat, as he spoke about each of them to the spectators.
Amla Rashingkar (11), a member of the team, added how much the seniors have impacted the team and helped the other players.
"The seniors are definitely a very big part of our team, and they bring a lot of energy and technique to the field," she said. "They're all such kind and loving people, and they really make this team feel like a family for a lot of us, and so it's important that we have this one night for them to show them how much we really appreciate them and all the hard work they've put in these past years."
The girls' last league game will be away against Castilleja on Feb. 11 at 3:30 p.m.
Correction: Feb. 28, 2019
A previous version of this article had incorrectly omitted seniors Lilia Gonzales and Tamar Sasson from the list of seniors on the varsity girls soccer team. The text and a caption have been now been changed to reflect this correction.