Harker Journalism visits San Francisco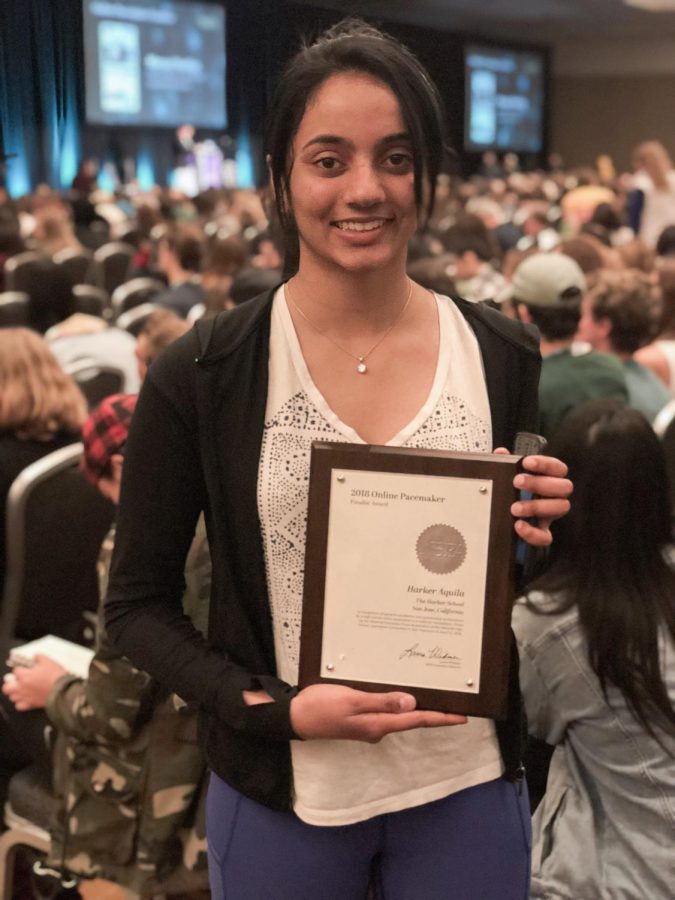 Fourteen Harker Journalism students traveled to San Francisco from April 11 to 14 for the JEA/NSPA conference, in which online publication Harker Aquila received their Pacemaker finalist award and print publication the Winged Post achieved fifth in Best of Show.
At the event, students listened to keynote speakers, such as San Francisco Chronicle reporter Kevin Fagan and photographer Brant Ward, who explained their motivations for documenting and photographing the numerous struggles of homeless individuals living in the Bay Area.
Student journalists from Marjory Stoneman Douglas High School received the unprecedented Courage and Commitment award for their persistent coverage of the school shooting, despite the tragic event hitting so close to home.
Attendees also participated in workshops and seminars to build their skills in different aspects of journalism, including photography, design, ethics, law and news reporting. Tracy Ann Senna, the adviser of The Broadview, the student news site of Sacred Heart in San Francisco, critiqued the Winged Post and gave suggestions for improved design and more varied content.
This piece was originally published in the pages of the Winged Post on May 7, 2018.