Junior varsity baseball defeats Prospect High School 3-1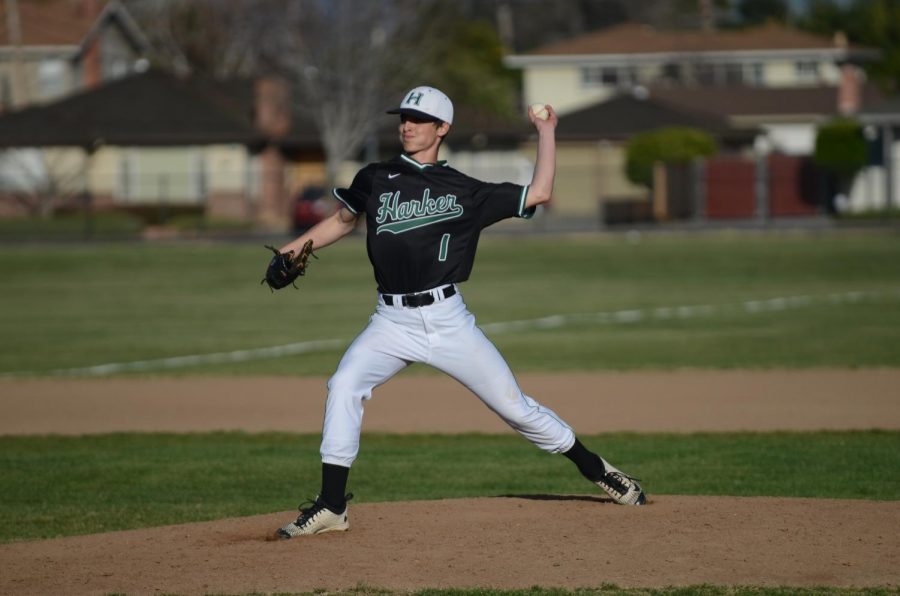 The junior varsity baseball team won 3-1 against Prospect High School on Thursday afternoon in the second game of their season.
The first run of the game was scored in the second inning by Prospect High School. The score remained the same until the fifth inning when Levi Sutton (9) scored a run for the Eagles. In the sixth inning, the Eagles widened their lead with two more runs, scored by Marcus Anderson (9) and Levi.
The team secured up their victory in an intense seventh inning in which the Eagles successfully conceded no further runs.
"A lot came together for us," assistant coach Greg Cox said. "We were working on speed of the game, catching and throwing and putting pressure on people, and we did that really well today."
Anthony Meissner (11) agrees that, even with challenges in the more difficult parts of the game, the team had a solid performance that created the result they were looking for.
"You know, we had our ups and downs, but overall it went pretty well," Anthony said. "Pitchers threw strikes, hitters hit, and the overall morale was pretty high."
Apart from those who scored in today's game, some of the stars of the game included Max Lee (10) and Ian Williamson (9).
"Max had a nice defensive play, and Ian really – in the seventh inning, when times got tough – he really stuck it out and threw strikes, so that's what we needed," Anthony said. "In the coming weeks, it's going to be really all about people learning and people finally getting up to the speed of the game."
With the win the team improves their record to 1-1. Their next game is away next Thursday at 4 p.m. against Jefferson High School.