Humans of Harker: Dominic Cea puts in work behind the scenes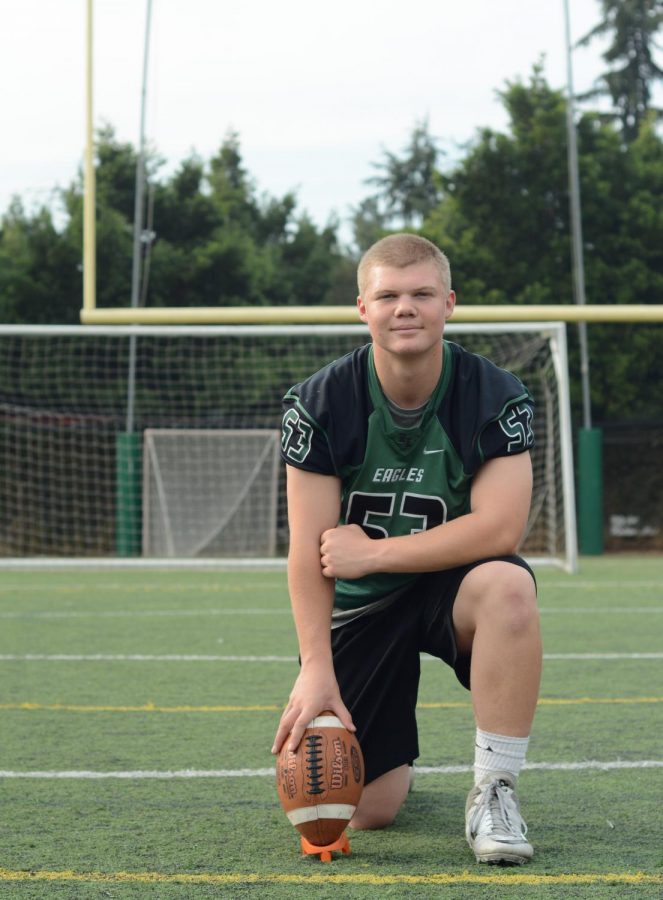 Dominic Cea (12) wakes up at 6:00 a.m. every morning with a singular goal: college football. At 6:15 a.m., he runs half a mile around his nearby Silver Leaf Park. Just prior to going to bed, he performs 50 push-ups and 50 sit-ups.
"Football's pretty much the biggest part of my life," he said. "Every morning, I wake up with the goal to improve mentally and physically. My end goal is to play college football, and that won't happen if I do not have the drive to get better."
Dominic maintains a levelheaded perspective in sports and in life – his friend Jayaad Ali (12) described him as "very straightforward."
"Never have I once seen him upset or sad or anything, because even if he's feeling sad or upset, he will always try to cheer everyone else up," Jayaad said.
From watching Sunday games with his dad to dissecting his own film, Dominic dedicates his time to the sport and his team.
"Football gives me a feeling like no other, you play underneath the lights in front of your friends and family. It makes me feel happy and fulfilled all at once. Some athletes at the professional level are all about the money and what comes along with it, but I just want to be able to make a living doing what I enjoy most."
He credits the team's recent success to their attention to detail.
"We started last spring with offense and defense, and we've just been putting in work ever since," he said. "The little things are just the little details—the footwork for the offensive line, the catching with their hands, not the body for receivers, just doing everything right, like knowing the plays. Everyone should know their job, and just on and off the field too. Off the field, we want to be the best people on campus, holding doors for everyone, saying thank you to the staff."
As the kicker, Dominic relishes the high stakes of his position.
"Even though the kicker doesn't get much respect, every team needs a kicker," he said. "You can be a hero or a villain. I thrive on the pressure—I like to be in the crunch time situations. It gives me a rush of adrenaline, and I like to try to be the hero."
But even on the off chance he becomes the "villain," Dominic takes the opportunity to redeem himself through his other positions: center defensive tackle and linebacker.
"There's always another chance to prove yourself," he said. "If you mess up one play in the game, you still have like 160 more tries. There's a lot of chances to prove yourself no matter what you're doing. It may not have a direct impact on the game, like a lot of people don't think the [offensive] linemen have that big of an effect, because the receivers and quarterbacks and the running back are making the big plays, but we're just doing the dirty work for them to make the plays."
His contributions earned him recognition from Cal Hi Sports, as he was named Synergy Player of the Week for his outstanding defensive plays during the Cupertino home game in October.
"Everyone has their role to play, whether it's on the football field or in the workplace," he said. "I think wherever you go, there are always going to be roles that are bigger and everyone cares about, but there's always going to be people in the shadows doing a lot of work that people don't see."
Despite the fact that football defines his identity, Dominic doesn't fit the stereotype of the loud, gregarious athlete.
"I'm not too vocal, unless I'm with my friends," he said. "Other than that, I keep kind of a low profile."
Rishi Chopra (12), one of Dominic's closest friends, met him during their freshman year football season.
"He's so funny, he's always positive," Rishi said. "I'm really happy to know someone like him for the last four years, because he is honestly the person that picks me up everytime I feel down."