Varsity boys' water polo beats Monta Vista at home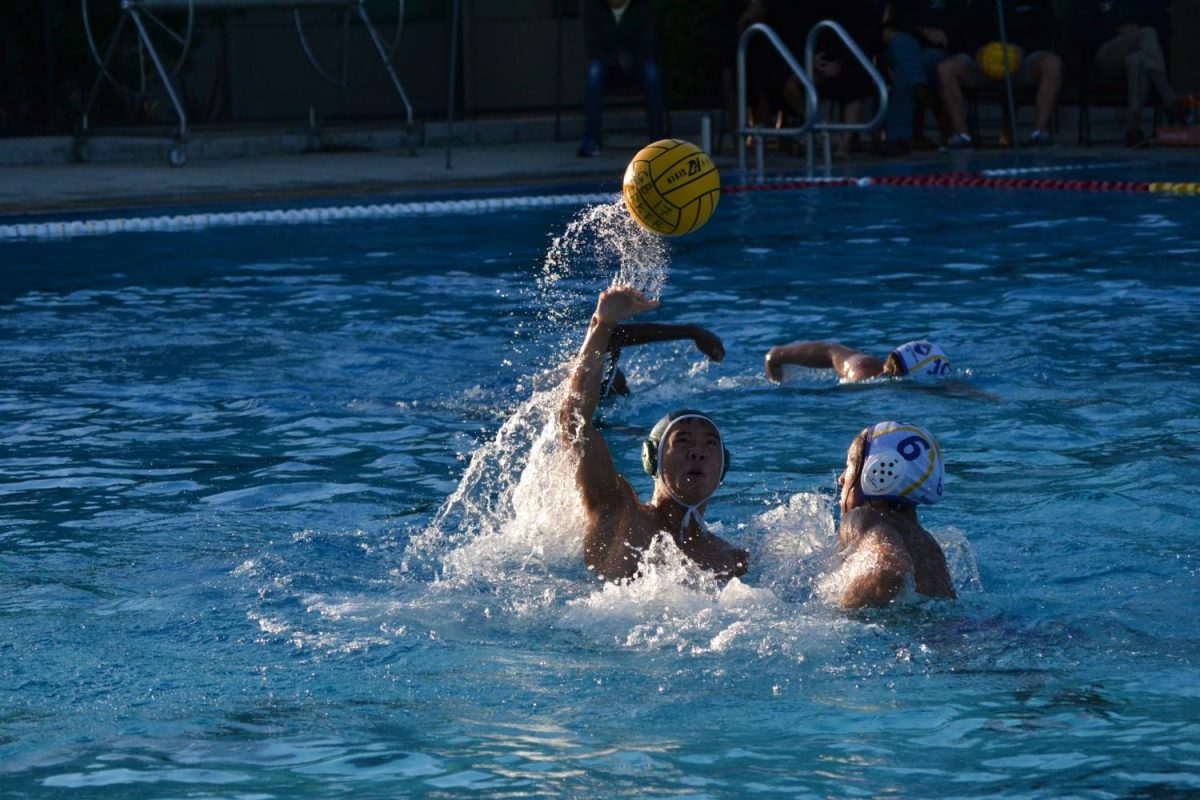 by Eric Fang, Winged Post Global Editor
September 21, 2017
Varsity boys' water polo beat Monta Vista 14-6 last night at home, improving their league record to 2-3 with a 5-6 overall record. JV water polo also played Monta Vista but lost 7-1 in a tough game.
The varsity game began with Monta Vista scoring the first goal in less than a minute of the game beginning. Harker quickly rebounded, however, scoring three consecutive goals from Aadith Srinivasan (12), Leon Lu (11) and Alex Wang (12) respectively before the end of the first quarter.
The boys maintained a consistent strong lead over Monta Vista throughout the second quarter. Matthew Hajjar (11) and Alex Wang (12) both scored two goals each, allowing Harker a comfortable 8-2 lead by halftime.
Dr. Victor Adler, the varsity team's assistant coach, believes that defense and blocking out key players was crucial to them staying ahead of the other team.
"Defense was important; we were able to shut down their two shooters. Defense wins games since if they can't score, we win," Adler said.
Both teams scored rather evenly in the third and fourth period, with seven goals from the Eagles and five from Monta Vista. A yellow card was thrown by the referee towards the end of the fourth period as a warning for "unruly behavior" from the Monta Vista bench. The game ended with a final score of 14-6 with a total of four goals by Alex Wang (12).
Leon Lu (11) credits the victory to team unity and skill but sees room to improve for future games.
"I think the team's cohesion, good shooting, defense and the fact that we were always helping each other led us to victory today," Leon said. "I think our offense can still be worked on a lot, and we need to work on getting the ball more on the set and have our perimeter offense be stronger so everyone can shoot."
The team's next game is away at Los Altos High at 3:30 p.m., and their next home game is next Thursday at 6:15 p.m. against Gunn High School.