Hearts in the song
Performing arts students shine in spring musical
The audience's quiet chatters silence and as the curtains are drawn back and the dimmed lights slowly illuminate the stage. The instrumental music of the opening song starts playing in the background, and the story of basketball star Troy Bolton (Kayvon Solaimonpour) and academic whiz Gabriella Montez (Chetana Kalidindi) begins.
"It's amazing to perform something that was part of my and everyone's childhood," Dilara Ezer (10), who plays an East High cheerleader, said. "It's so fun."
Approximately 40 students performed in the annual spring musical, "High School Musical," in a total of four shows at the Blackford campus last week.
The cast performed one show each on Thursday and Friday and two shows on Saturday.
"It's a great cast—they're all super nice and super talented [and] very, very high-energy. Everyone's super excited and invested because ['High School Musical'] was all part of their childhoods," performing arts director and musical director Laura Lang-Ree said. "Having Corbin Bleu come [during rehearsal] was unbelievable. We've just been having a really good time."
During a day of rehearsal in spring break, actor Corbin Bleu visited and helped direct the show.
Many members of the cast particularly enjoy this year's musical because "High School Musical" is well known amongst students.
"This musical is different than the others because it's about 'High School Musical,' which most of us have watched," Charlotte "Charley" Huang (11), who plays a cheerleader in the muscial, said. "We all can relate to a character in the movies, and it's great to see it in life performed by your peers because it makes it even more relatable."
Auditions for the musical originally took place in late November, with approximately 70 students across all four grades auditioning.
Following auditions, the selected cast then started rehearsals for the show in February.
"We've been working for weeks. We started with singing and then layering in lots of choreography in rehearsals. Then, we tie[d] it in all together with scenic and character work," Lang-Ree said. "Everything has been pulled together, and then we extract[ed] all of the character types, so that they all [came] to life really nicely."
Actor Corbin Bleu, who plays Chad Danforth in the High School Musical movies, visited the cast during one of their rehearsals over spring break this month. Bleu also helped to direct the show for a day.
"There was a huge collective scream, [and] everyone freaked out. It was really awesome, and it was just really surreal to see someone who made the role come to life," Sana Aladin (12), who plays Ms. Darbus, said. "The person who plays Chad in our musical got to hug him. I think it was really surreal for all of us."
This piece was originally published in the pages of The Winged Post on May 11, 2017.
About the Contributors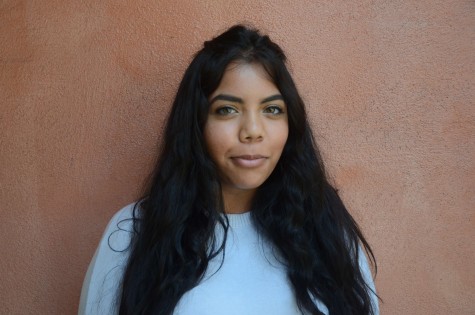 Jenna Sadhu, Reporter
Jenna Sadhu (10) is a Social Media Reporter for the Winged Post and has been a part of the Harker community since Kindergarten. She plays on lacrosse,...