Jordan Thompson becomes leading all-time scorer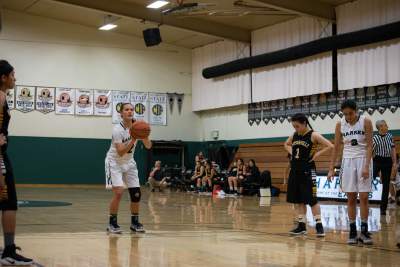 Senior varsity girls basketball player Jordan Thompson now holds Harker's record in career points for both the girls and boys teams.
Thompson recently broke Alex Abarca's (09') previous record of 1723 points. She now holds over 1800 points and counting.
She and the varsity girls basketball team next play tonight at Blackford against Mercy High School.