Annual picnic attracts all ages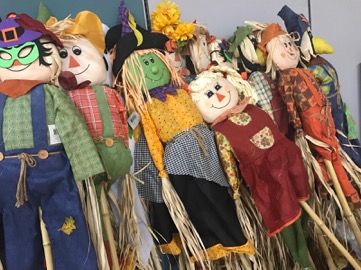 The 66th annual Harker Family and Alumni Picnic fundraiser, centered around the theme "Picnic 66," invited students, faculty and friends to a day of carnival entertainment at the Blackford campus yesterday.
To contribute to the community, students and teachers from all four campuses as well as alumni joined together and enjoyed the games and performances at the event.
"I really like how more and more of the upper school kids are getting involved," said Director of Special Events Danae McLaughlin, who coordinated the picnic. "It's not that cool for them to run around and play the games, but to set up their clubs and to show the community what they're doing with their clubs and to actually interact with the younger kids I think is really, really cool, and it's something I hope we grow on."
Classical booths such as the Hamster Dash and raffles were mixed with new activities such as a Nerf foam Arabejo Archery range and a smoothie stand, a healthier alternative to shaved ice. A student showcase featuring performing groups from the lower, middle and upper schools centered around a skit directed by lower school performing arts teacher Danny Dunn.
The showcase included the upper school's junior varsity dance troupe, Kinetic Krew and choirs Bel Canto and Downbeat; middle school dance troupes Showstoppers, High Voltage and Dance Fusion and choirs Dynamics and Concert Choir; the lower school choir, the fourth grade class; some preschoolers and teachers and administrators.
"I love seeing all the performing art groups perform, practice together [and] come together kind of as one for the community event," upper school dance teacher Karl Kuehn said. "It's just a fun kind of gathering, preschool through 12th [grade]."
Upper school clubs contributed their efforts as well. The Visual Arts Club offered face painting and displayed members' pieces, while the Green Team hosted a booth presenting succulents as prizes to advocate water conservation.
"I love that game booth where you can throw the ball into the hole, and the best part is that you can win a succulent plant," freshman Katelyn Chen said. "I just love the prizes and the thought that goes into choosing the succulent plants."
All four campuses were involved in rehearsals and preparation to host another year of the Harvest Festival. The next major fundraiser, Night on the Town, occurs in the winter.
This piece was originally published in the pages of The Winged Post on October 10, 2016.