Apple unveils iPhone 7 and iPhone 7 plus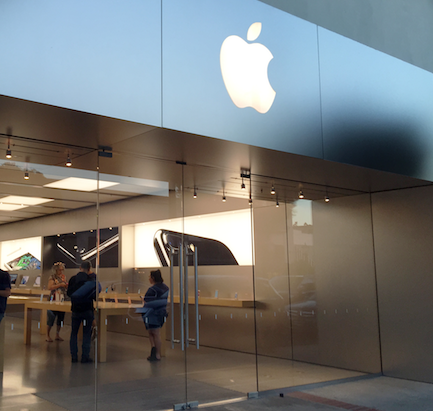 by Kaitlin Hsu, Wingspan Editor-in-Chief
September 22, 2016
Apple fans can buy the new iPhone 7 and iPhone 7 Plus, released in Bay Area stores a week after their announcement in San Francisco.
The new models are waterproof, larger and designed with a new range of colors, including jet black. Apart from these superficial changes, the new iPhones also come equipped with dual-lens cameras. Scrapping its old memory model, which ranged from 16GB to 64GB, Apple has given the devices up to 256GB of storage.
These new features ultimately add up to a more expensive device: the 4.7-inch iPhone 7 costs $649, and the 5.5-inch iPhone 7 Plus costs $769.
"I feel great about the new iPhone 7, it's really cool, but it doesn't have an audio jack, so that's kind of sad," Jeffrey Yang (9) said. "I have an iPhone 6, but I'm not going to upgrade because it's too expensive."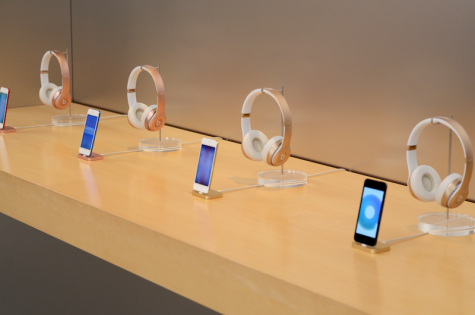 Naturally, Apple's removal of the headphone jack has become a major consideration for those interested in the new iPhone. While some students support the shift, most of the student body was inconvenienced by the missing headphone jack.
"My dad just bought an iPhone 7 today, and it's really weird," Ryan Chen (12) said. "I don't like how they took out the headphone jack because I can't listen to music with my old earbuds anymore."
Some students also felt Apple's wireless earbuds would be much harder to use.
"I think it's cool how there's new colors, and it's water resistant, but I think it's kind of weird they don't have a headphone jack anymore," Constance Horng (10) said. "I feel like the new earbuds will fall out."
Though users will have to use the new dongle that comes with the iPhone 7, some students believe the impact of losing the headphone jack will diminish over time.
"I feel like not a lot of people are going to buy it because it doesn't have a headphone jack and since it's so expensive," Annabelle Peng (10) said. "But it's a nice concept, and hopefully in future models they'll be more popular."
Outside of the Apple community, Android users also debated over the release of the new iPhone 7.
"I think that it's a waste of people's money. The new features like color and water resistance aren't that big of a difference," Android user Joanna Lin (11) said. "I don't really see much of a change from the old iPhones."
Other students thought that the new iPhone was an improvement on previously released devices.
"The Apple computers are good, and the new iPhone 7 looks okay," Bill Liang (12) said. "Everything's very round, but it's better than past models."
Some models of the iPhone 7 are already sold out in various stores, including AT&T and T-Mobile, but the phones can be reserved on the online Apple website.