Student body "blackout" to show support for the world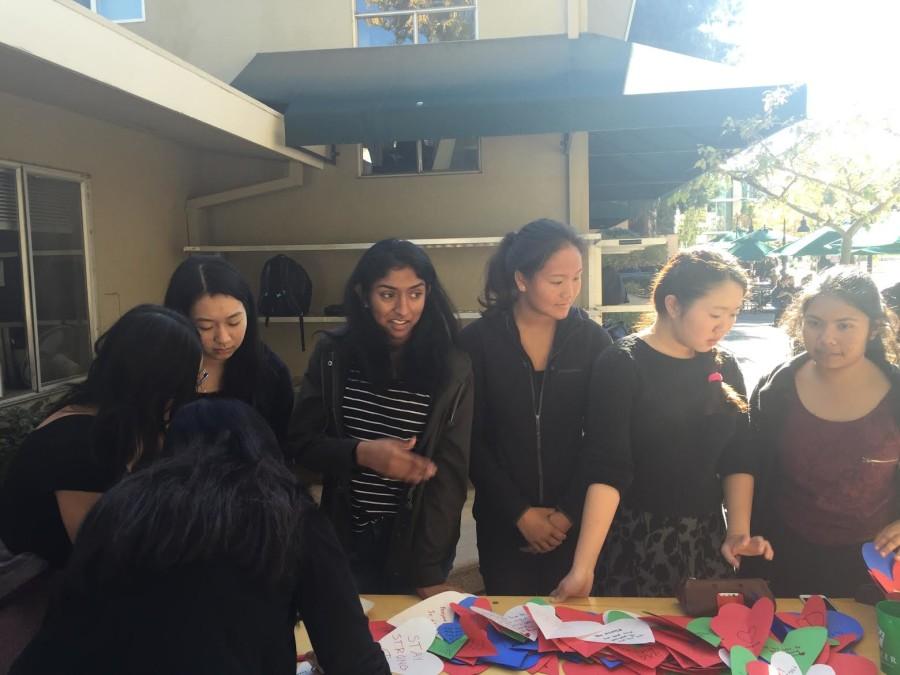 Students and faculty wore black today to support the victims and their loved ones involved in the recent tragedies in places around the world such as Paris, Beirut and Baghdad.
Students at other high schools and universities across the country also chose to wear black today to demonstrate their solidarity with those affected by the terror attacks.
"I think that wearing black was a great way to show support and empathy for places that had to deal with some awful things recently," Lily Wancewicz (9) said.
Along with encouraging the student body to wear black, French National Honor Society (FNHS) cut out paper hearts and made them available for students and teachers to write supportive messages to people affected by the recent events all over the world during lunch. The cards will be sent out to those grieving in Paris.
"I believe that it's important to show our support for any kind of cause, especially with the recent terror attacks," Samali Sahoo (12), the president of FNHS, said. "It's not just Paris. We are supporting this cause across the events that have happened in Beirut and Baghdad, and all over the world."
French teacher Galina Tchourilova, co-advisor of the French National Honor Society, shared her opinion on the school's solidarity movement as well as the support America has for the citizens of Paris.
"I feel very grateful. The United States went through a similar time after September 11th, and this is a time for French people to go through the same," Tchourilova said. "We understand them very well after our experiences, and if we all stay together, it will help us get through this difficult time."
A moment of silence was held at the beginning of school meeting on Monday in honor of those whose lives were affected by the tragedies that occurred around the world.