Classes paint float and eagle during Spirit Night
In preparation for Homecoming week, students from each class met to work on their eagles and floats during Spirit Night on Sept. 25 from 3 p.m. to 8 p.m.
This year, the general theme was animal habitats. The freshmen chose jungle, the sophomores picked beehive, the juniors selected barn and the seniors chose ocean.
Each grade painted its own statue of an eagle and assembled its parade float in the style of their Homecoming week theme selection.
"I think it's important because it really brings us together and we actually have a lot of people here," Lyndsey Mitchell (11) said. "It's really cool to see all of us working together really hard."
Many students pitched in with the setup of this annual event.
"We had to organize, reserve, pop up tents and then everybody brought their stuff," student activities coordinator Kerry Enzensperger said. "We had a lot of people helping so it was pretty quick."
Most of the freshmen, who were new to this high school tradition, came together as a group and when they attended the event.
"I think spirit night is really important especially as a freshman because you get to get together with your class and work toward a common goal and showing spirit for your school," Elise Meyer (9) said.
Members of the Class of 2016 were filled with mixed emotions in knowing that this would be their last spirit night. This class had the greatest number of students in attendance.
"I think it's our senior year so everyone is more spirited and wants to get involved," Sri Gulukota (12) said. "You know it's the last time. You get the artists to come out that you don't see that often, you get the robotics kids doing the float, so it's everybody coming together."
Despite all the hard work and planning at the time, students and faculty mostly looked forward to the actual spirit rally on the field.
"At this time, the small committees are working, but when we are all out on the field cheering, that is when it feels really unified," junior class dean Jeffrey Draper said. "The flag is waving, people are cheering and that's always exciting."
The rally took place on the day of the homecoming dance, Friday Oct. 2.
About the Contributors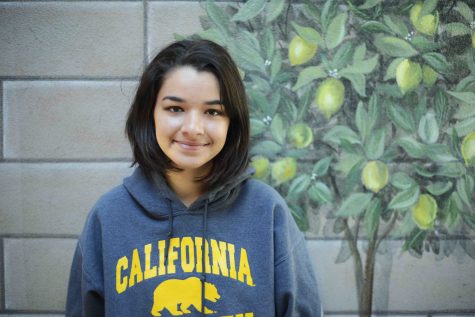 Maya Valluru, News Editor
Maya Valluru (12) is a News Editor for Harker Aquila. She enjoys writing short stories and doing service with Harker Key Club. She joined journalism in...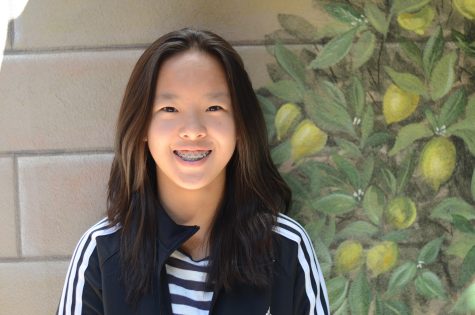 Ashley Jiang, Winged Post Photo Editor
Ashley Jiang (11) is the photo editor for Winged Post. This is her third year in the journalism program, and she was a reporter her freshman and sophomore...