Enchanting Chennai
Last summer I scrolled through my Instagram feed, and jealousy consumed all of me when I saw pictures of my friends relaxing on beaches, sipping nonalcoholic cocktails, and happily soaking in the sweet summer sun.
Unlike many of my friends and classmates, I wasn't sightseeing in Paris, ziplining in Bali, or walking down Rodeo Drive. Instead, I traveled to Chennai, India to volunteer at an impoverished children's school.
With my knowledge of Hindi, I helped the only teacher in the school with simple tasks such as passing out supplies, helping the students with their projects, taking them to the bathroom, and more. My volunteer hours began strictly at 6 a.m. and ended when the last student had been picked up. The teacher was so grateful for an extra pair of hands to help her; it was like a weight had been lifted off of her shoulders.
The most satisfying part of volunteering was making memories and teaching the children. I taught the kids how to dance, have a simple conversation in English, and how to make lemonade. They taught me how to sing Bollywood's top songs and how to meditate in their daily silent hour, where each student participates in one hour of meditation, yoga, and prayers.
At Harker, we have an amazing campus with modern technology, and everything one can imagine. Our lunch is almost too lavish, consisting of hundreds of food combinations and many cuisine stations. The worst part is when students complain about the meals that Harker serves.
As we turn away from the delectable kale salad and salmon burgers, the school in Chennai provides a scoop of rice and "daal," a lentil soup. There, the children consider themselves fortunate to be sheltered in a cramped single-room working space, with a patch of dead grass as their playground.
Volunteering at this facility has made me realize that most people, including me, take many nonessential things for granted. As we complain and moan about going to school, the children of Chennai are excited to attend classes and eager to learn. We should take a moment each day to appreciate all the little things in life, that many people around the world are not as fortunate to have.
About the Contributor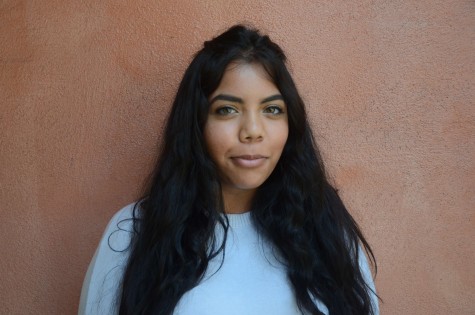 Jenna Sadhu, Reporter
Jenna Sadhu (10) is a Social Media Reporter for the Winged Post and has been a part of the Harker community since Kindergarten. She plays on lacrosse,...