"This is the defining issue of your generation." – Kate Kendell
Kate Kendell, the Executive Director of the National Center for Lesbian Rights, spoke at the Upper School last week about  lesbian, gay, bisexual, and transgender (LGBT) representation in marriage equality and sports.
The Upper School's Gay-Straight Alliance (GSA) coordinated the assembly.
Kendell repeatedly called the cultural shift towards pro-LGBT rights "breathtaking." Since she spoke at the Upper School eight years ago, 13 states have legalized gay marriage.
"I think it's important that young people have a sense of the moment we're in," Kendell said in an interview with The Winged Post.
Kendell discussed LGBT representation in professional sports and the media, as well as her own story of coming out in a Mormon family and her journey to becoming a "professional lesbian." GSA adviser and Spanish teacher Abel Olivas found resonance in her message, calling it "important" to hear LGBT allies speak.
"First of all, while there are a few LGBT kids who are out at Harker, there are others who struggle in isolation," Olivas said. "These talks can provide them support."
Global Perspective: Uganda
President Yoweri Museveni of Uganda signed the Anti-Homosexuality Bill into law on Feb. 24, dictating a 14-year prison sentence for LGBT members and life sentences for repeated occurrences of LGBT-related events.
According to BBC News, "The new law allows life imprisonment as the penalty for acts of 'aggravated homosexuality' and also criminalizes the 'promotion of homosexuality,' where activists encourage others to come out."
Lesbians are included in these policies, and it is also against the law not to report marginalized gender and sexuality groups to the government. According to the International Gay and Lesbian Human Rights Commission (IGLHRC), tabloids in Uganda have already begun publishing the names and photographs of LGBT members.
On an international scale, many, including U.S. President Barack Obama, have inveighed against the new law. Rights organizations such as Amnesty International, the aforementioned IGLHRC, Human Rights First, Human Rights Campaign, and more have also expressed great concern.
Activists in Uganda say that they intend to challenge the ruling in court.
Harker Alum voices support
Fashion designer Alexander Wang (MS '98) created a cashmere beanie emblazoned with "P6" along the front in support of Principle 6 of the Olympic Charter to protest anti-gay legislation in Russia, the location of the 2014 Winter Olympics.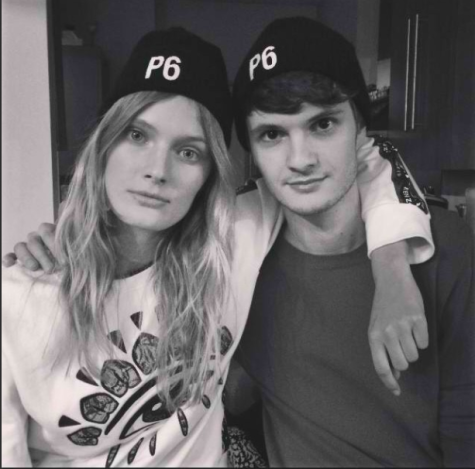 Principle 6 says that discrimination or prejudice "with regard to a country or a person on grounds of race, religion, politics, gender or otherwise" is unwelcome at the Olympic games.
A wide range of celebrities have both posted images of themselves on social media and have been photographed wearing the beanies. These individuals include Cara Delevingne, Rihanna, Zachary Quinto, and Olivia Wilde.
Resources for LGBT Youth:
Billy DeFRank LGBT Community Center: provides individual counseling and support groups – (408) 293 2429
Trikone: promotes legal and cultural acceptance for South Asian LGBT Youth – (775) 573 8745
Gay-Straight Alliance Network: works to end harassment and discrimination in schools – (408) 552 4229
PFLAG San Jose: offers scholarships for HS seniors; a support organization for parents with LGBTQ children – (408) 270 8182
This piece was originally published in the pages of the Winged Post on March 12, 2014.
About the Contributors
Apoorva Rangan, Winged Post Editor-in-Chief
Apoorva Rangan (12) is the Editor-in-Chief of The Winged Post and a fourth-year staff member. She has previously served as the paper's Managing Editor...