by Eric Fang, Winged Post Editor-in-Chief

October 26, 2019
Marching in front of the Cupertino library Saturday morning and afternoon, library staff and other county workers protested what they allege are unfair labor practices by Santa Clara County, including expired contracts and worker shortages. All seven county libraries closed down services for the day, as p...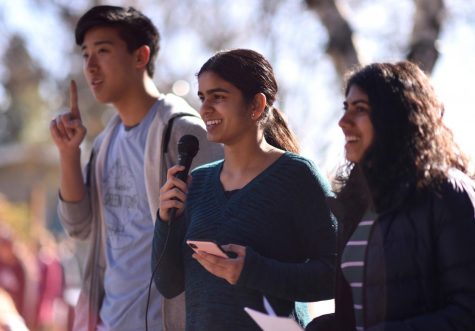 by Arushi Saxena, Global Editor

March 16, 2019
Over 250 students participated in a 15-minute walkout organized by Green Team on Friday in solidarity with the Youth Climate Strike. The Youth Climate Strike was participated in by students from around 112 countries according to the website of the organizers of the strike. It was originally orga...