by Irina Malyugina and Alysa Suleiman

December 16, 2019
The luxuriously heavy crimson drapes slowly unfurl to the wings of the stage, revealing a vast ensemble of seated students, dressed in identical cream-gray sweatshirts, Santa hats or reindeer ears and facing the centerstage in a semicircle. Soft beams of indigo, gold and magenta diffuse across the stag...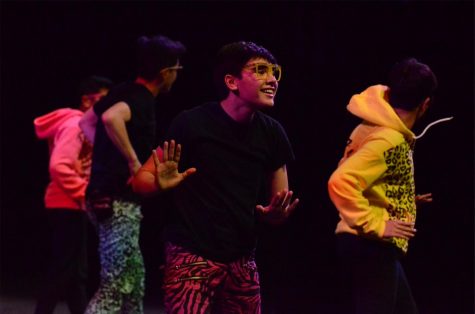 by Arushi Saxena, Global Editor

April 15, 2019
As a medley of multicolored lights flush the stage, dancers prance into their starting positions and strike a pose. The music begins, and with a graceful turn, "Just Dance" begins. Six dance groups from the lower, middle and upper schools joined together on the stage of the Rothschild Performing...