by Anna Vazhaeparambil, Aquila Co-Sports Editor

November 16, 2019
After an impressive performance this season, the girls tennis team lost to St. Francis High School in the semifinals matchup on Saturday, Nov. 16, marking the end of their run in the CCS playoffs. The girls made Harker history this year, as this is the furthest any girls or boys tennis team has ever ad...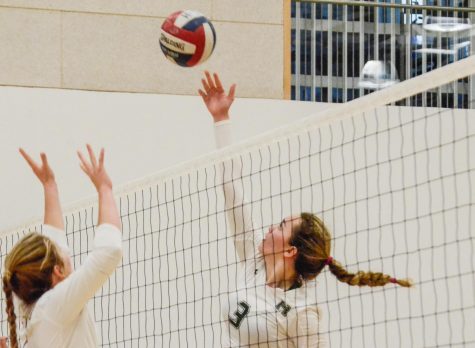 by Kathy Fang, Managing Editor

November 1, 2018
The varsity girls volleyball team moves forward to CCS finals after winning their semifinals match against Santa Cruz High School in three sets at Menlo-Atherton High School this afternoon. The game began at 5:30 p.m., with the girls defeating Santa Cruz players 25-15 in the first set, 25-19 in the...