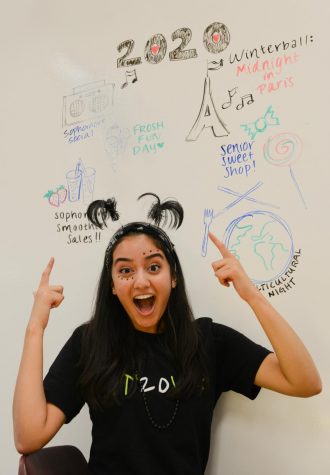 by Kathy Fang, Editor-in-Chief

April 3, 2020
Wherever she is, whatever she's doing, Roma Gandhi (12) is not one to sit quietly on the sidelines: She's at the front of the bleachers, cheering on her classmates as they race across the gym floor. She's out in the middle of the field, dancing to a track of "Singing in the Rain" as her classmates'...
by Ryan Guan, Executive News Editor

April 17, 2019
ASB candidates gave their speeches to freshmen, sophomores and juniors in the Athletic Center today in place of school meeting, after fifth period. Results from the election will be announced Thursday, and all but two candidates are running uncontested. For President, the candidate is Avi Gulati (11);...