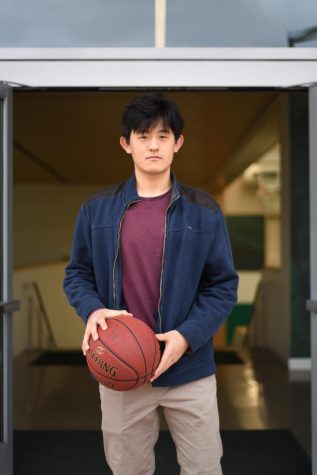 by Helen Zhu, TALON Reporter

March 13, 2019

Filed under Class of 2019, Humans of Harker, Online Exclusive
Walking around campus, to and from the athletic center, Richard Wang (12) embodies the chill vibe with his carefree mindset. However, as he steps onto the basketball court, his demeanor shifts to one of seriousness and determination. He springs into action, every move made with precision and meaning. Having...
by Ryan Guan, Executive News Editor

January 11, 2019

Filed under Online Exclusive, Showcase, STEM
Seven seniors — Ayush Alag, Cameron Jones, Natasha Maniar, Ruhi Sayana, Katherine Tian, Cindy Wang and Richard Wang — were named Regeneron Science Talent Search scholars on Wednesday. The science research competition selected 300 high school seniors in total from 1,964 entrants, awarding $2,000...