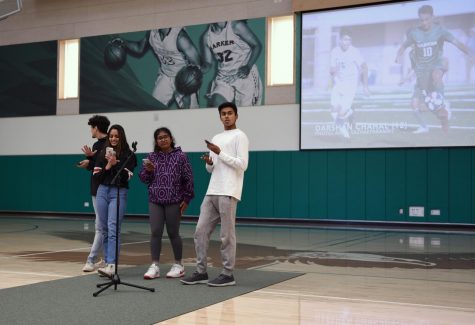 by Lucy Ge, Asst. News Editor

February 27, 2020
Avi Gulati (12) welcomed everyone to the school meeting. The junior council announced a Popeyes chicken sandwich fundraiser in front of Manzanita during lunch on Tuesday. Giovanni Rofa (12), Meona Khetrapal (11), Rohan Varma (11) and Adhya Hoskote (12) gave the Eagle Update. The boys soccer te...
by Ryan Guan, Executive News Editor

April 17, 2019
ASB candidates gave their speeches to freshmen, sophomores and juniors in the Athletic Center today in place of school meeting, after fifth period. Results from the election will be announced Thursday, and all but two candidates are running uncontested. For President, the candidate is Avi Gulati (11);...