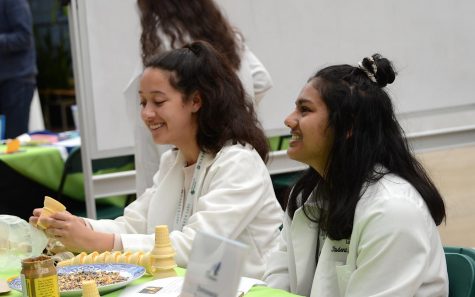 by Arya Maheshwari, STEM Editor

April 14, 2019
The upper school's Women in STEM (WiSTEM) club hosted the 14th annual Harker Research Symposium on Saturday at the upper school, with events and activities that revolved around this year's climate theme titled "Our Survival: Saving the Planet and Healing Ourselves." The schedule for the symposium,...
by Nicole Tian, Reporter

March 17, 2019
Lining a bulletin board in one of the corridors in Manzanita are 17, out of the 24, beaming faces of the upper school kitchen staff, accompanied by their favorite sports teams, music, bucket list items and other similar questions. Executive Chef Steve Martin, who has been on staff since Harker was a...