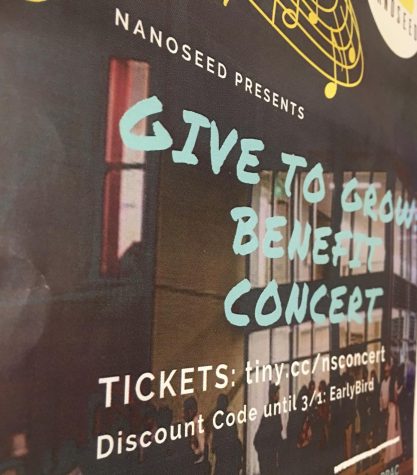 by Lauren Liu, Reporter

March 11, 2020
After months of planning, dozens of audition files and weeks of promotion, the Nanoseed Benefit Concert will bring music and dance to the Rothschild Performing Arts Center this Friday starting at 7 pm.  Tickets for this year's concert are available at tiny.cc/nsconcert and can also be bought at b...
by Nicole Tian and Arely Sun

January 5, 2020
After the conclusion of the previous announcement, the projector in front of the school assembly simply flashed to display a single slide introducing Griffin Crook (12). A ripple of chatter spread through the crowd as he stepped up to the microphone dressed in a brightly patterned festive blazer and a ...