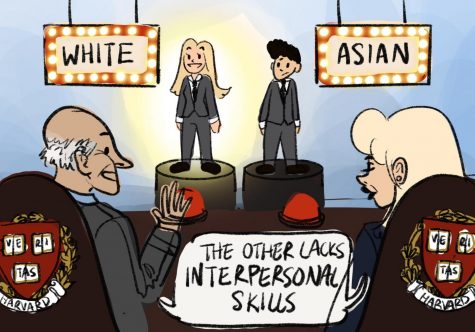 October 20, 2019
Two weeks ago, Judge Allison Burroughs ruled that Harvard University's use of race in the college admissions process is legal and not discriminatory against Asian Americans as was alleged by the group Students for Fair Admissions (SFFA) in 2014.  In short, the court upheld affirmative action, the ...
by Gloria Zhang, Features Editor

December 9, 2018
"First things first, you should know that you need to work twice—no thrice—as hard as any other white person. And I say this not because you don't work hard, but that is what society recognizes." And that was what my first meeting with my Asian college counselor pertained to. However, eight...