by Brian Chen and Nicholas Wei

March 11, 2020
At the center of the court, knees slightly bent, Liam Bakar (12) focuses his eyes upon the opposing team. The whistle blows, and the ball soars over the net. A tightly organized network of bodies move and leap with coordination and control. At the center of attention is the ball. Pass. Set. Slam. The ...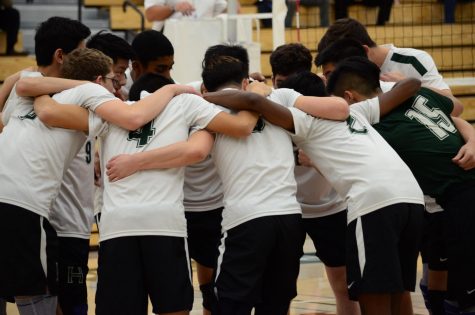 by Anna Vazhaeparambil, Asst. Sports Editor

May 14, 2019
After a close three sets, the varsity boys volleyball team defeated Northgate High School 25-20, 26-24, 25-13 in the first round of Division 1 NorCal Championships on Tuesday, qualifying to play in the semifinals on Thursday. Head coach Chad Gordon credited the team's consistency as one of the ...