by Eric Fang, News Editor

May 28, 2019
As Julian Assange, WikiLeaks founder and Australian journalist, ​continues to face potential extradition to the United States, debates rage on over what justice Assange deserves. Recently, numerous thinkpieces, as well as celebrities and politicians like Pamela Anderson and Tulsi Gabbard, have weighed in on the charges against him. As a student reporter, I am particularly interested in the implications Assange's case holds for the fu...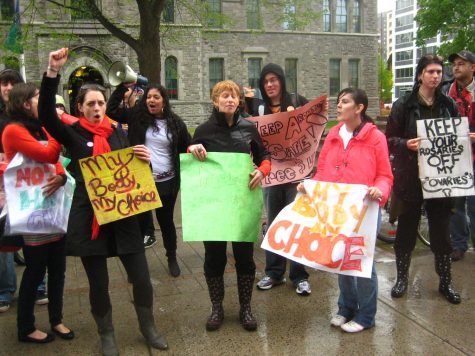 by Arushi Saxena, Global Editor

May 17, 2019
Following a wave of anti-abortion legislation that has recently risen up to challenge federal law, Alabama Governor Kay Ivey signed the nation's most controversial abortion bill into law last Tuesday night, creating a near-total ban on abortions, except in the case of a life-threatening situation. A week ...