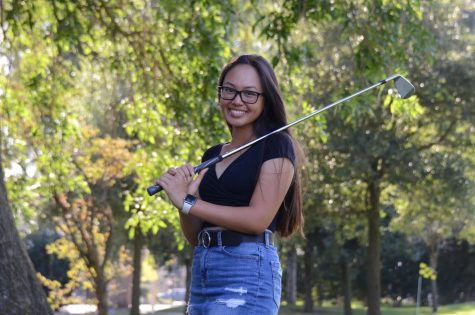 by Arushi Saxena, Winged Post News Editor

November 11, 2019
Amazing golfer. Warm and charismatic teammate. Resilient and focused athlete. When asked about Katelyn, these are common responses. While Katelyn's skills on the golf course are undeniable, it's the application of what she's learned from the game in the world around her that makes her unique. T...
by Anna Vazhaeparambil and Alysa Suleiman

October 22, 2019
In a memorable senior night match last Friday, varsity girls golf defeated Notre Dame San Jose at the Los Lagos Golf Course, clinching their second consecutive league title and fifth title in the team's history. Led by Katelyn Vo (12) and Claire Chen (9), who both shot even par 34, the team achieved ...