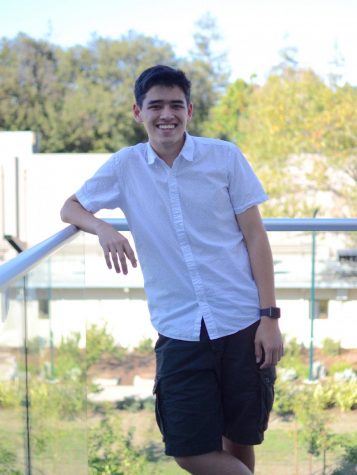 by Carter Chadwick, TALON Asst. Sports Editor

April 14, 2020
Sprinting across the finish line, Grant Miner (12) congratulates and high fives his cross-country teammates. Giving advice and encouragement along with his coach, Grant stands in a jokingly "father-figure" like position, encouraging the rest of the team with his limitless support. With their new coac...
by Kathy Fang, Managing Editor

January 29, 2019
In the first "life raft debate" hosted by juniors Grant Miner and Evan Cheng during lunch on Jan. 29, upper school teachers Christopher Hurshman, Anthony Silk, Diana Moss, Andrew Irvine and Julie Wheeler argued for the practicality of their respective disciplines in the situation that after a global...