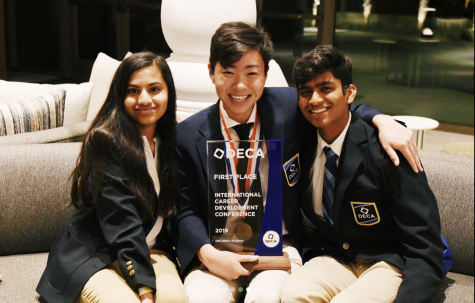 by Eric Fang, News Editor

May 4, 2019

Filed under News, Online Exclusive
Qualifying DECA members competed in Orlando, Florida from April 27 to 30 for the organization's annual International Career Development Conference (ICDC), which hosted over 18,000 other students worldwide. Students had to qualify for the conference at the State Career Development Conference (SCDC) l...
by Ryan Guan, Executive News Editor

April 17, 2019

Filed under Facebook Briefs, News, Online Exclusive
ASB candidates gave their speeches to freshmen, sophomores and juniors in the Athletic Center today in place of school meeting, after fifth period. Results from the election will be announced Thursday, and all but two candidates are running uncontested. For President, the candidate is Avi Gulati (11);...