by Irina Malyugina, Photo Editor

May 23, 2019
Members of the Book Club wrapped donated books to send them to a hospital yesterday during lunch, at a volunteering event held in English teacher Beverly Manning's classroom. Students who attended and helped out were able to earn volunteer hours, and those who participated were greeted by food as th...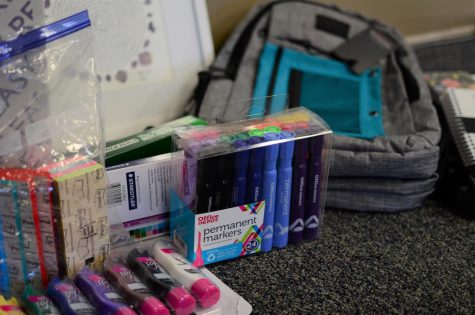 by Gloria Zhu, Reporter

March 26, 2019
In the corner of upper school math teacher Bradley Stoll's classroom, there is a heather gray backpack, brand new, the tag still on. Inside, one can find markers, pencils, and a brand new Five Star™ notebook. These supplies, donated by members of the Stoll advisory, will eventually be loaded onto a bus...