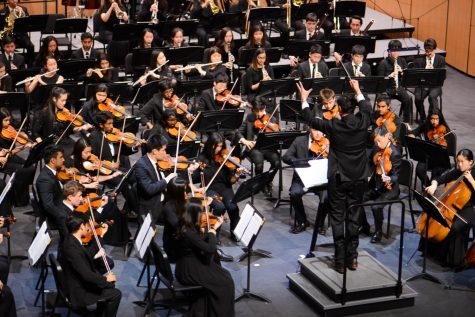 by Kathy Fang, Managing Editor

May 3, 2019
Wrapping up a year of concerts and performances, the upper school orchestra played their final concert of the school year in the Patil Theater tonight, honoring senior musicians in an expansive collection of pieces that ranged from Harry Potter to Stravinsky. The show, which began at 8 p.m. following...
by Sara Yen, Asst. Features Editor

October 10, 2018
Poised and graceful, Constance Horng (12) nods over her bow, signaling the other players in the quartet to start, as she smoothly glides her bow across the strings of her violin, releasing a clear, precise note that rings out into the quad, capturing the attention of the audience for the duration of...