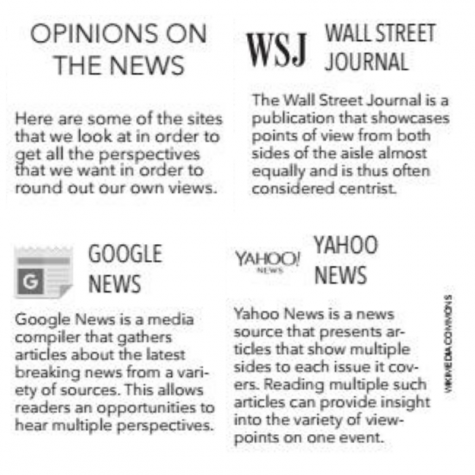 by Vivian Jin and Jessie Wang

September 3, 2018

Filed under Opinion, Winged Post
When you read the news--be it The New York Times, The Washington Post or perhaps Buzzfeed--do you notice a common pattern among the articles? They seem to echo similar opinions: feminism is good, LGBTQ+ rights are good, gun control is good and DACA is good. The death penalty is bad, more oil drilling...
Wednesday, April 10

Varsity Boys Volleyball

Harker 3 - Mountain View 0

Tuesday, April 9

Varsity Girls Lacrosse

Harker 14 - Mercy Burlingame 5

Tuesday, April 9

Varsity Softball

Harker 13 - Notre Dame SJ 5

Tuesday, April 9

Varsity Baseball

Harker 9 - South San Francisco 11

Monday, April 8

Varsity Boys Golf

Harker 199 - Sacred Heart Prep 215
Loading ...