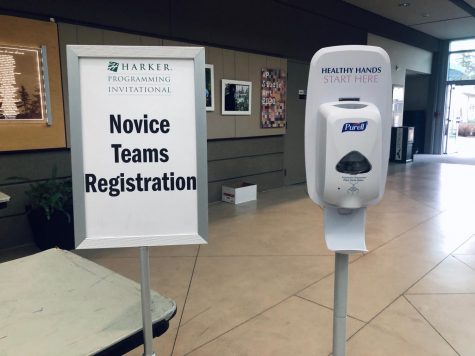 by Sabrina Zhu, Anna Vazhaeparambil, and Mark Hu

March 8, 2020
Three students huddle around a table in the Nichols atrium, speaking in hushed voices together as their eyes focus on the problem set in front of them. One picks up a pencil and begins drawing out a list of numbers on the page, attempting to explain a potential solution to his teammates.  After th...
by Emily Tan, Assistant Features Editor

December 7, 2019
Standing behind the microphone in front of the student body and faculty, Bennett Liu (12), John Lynch (11), Gloria Zhu (10) and Chirag Kaushik (10), the four admins of the upper school's software development organization HarkerDev, preview applications coming soon to the upper school, like an app ...