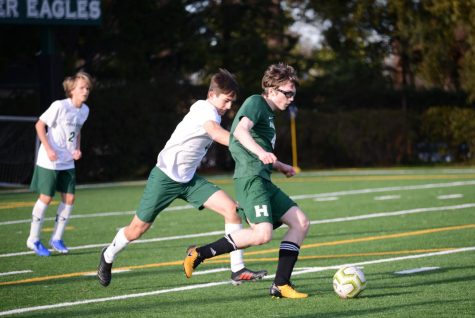 by Anna Vazhaeparambil, Vishnu Kannan, and Alysa Suleiman

January 10, 2020
8:15 p.m. Coming out of the half following a dominant first half showing for the Eagles, the Eagles and the Woodside Priory Panthers's defenses held strong, causing both teams to remain scoreless for the first 25 minutes of the second half. The Eagles offense wasn't to be contained for long tho...
by Anna Vazhaeparambil, Reporter

February 22, 2019
Roars echo from the bleachers as the varsity girls soccer team scores yet another goal during their Kicks Against Cancer game. Smiles adorn the faces of students, parents and faculty alike as lavender balloons wave from the stands, serving as a reminder of what the teams are playing for. Kicks Again...